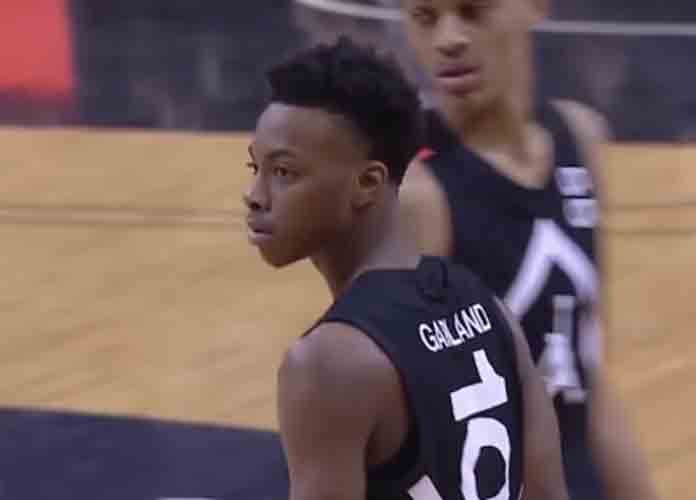 Just two evenings before the 2019 NBA Draft takes place the drama continues to unfold league-wide. The latest development hours before the draft is that the New York Knicks have decided to fly Vanderbilt guard Darius Garland in for a private workout.
Jonathan Givony, an ESPN NBA Draft Insider, tweeted out this news earlier this afternoon. According to Givony, the Knicks are flying Garland out to Tarrytown, NY(a suburb of Westchester and the location of the Knicks practice facility) tomorrow to conduct the private workout. Givony then writes that the Knicks are giving serious consideration to drafting Garland with the third overall pick in Thursday's draft. It has been widely believed for a while now that the Knicks either would use the third pick as a trade piece or draft RJ Barrett. Whether the Knicks are genuinely at the last minute having a change of heart or are just blowing smoke screens will have to be determined at a later date.
Garland, a 6'2″ point guard who played high school basketball in Brentwood, Tennessee, suffered a season-ending torn meniscus injury just five games into his collegiate basketball career for the Commodores. As a player who relies on his speed and quickness, many wondered if garland would ever be the same player following his devastating injury last fall. Givony has reported though that Garland is back to 100% health at this point and time which definitely can do nothing but help his draft stock come Thursday night.
Garland has conducted private workouts with the Los Angeles Lakers and the Cleveland Cavaliers already, but the Knicks workout comes as a bit of a surprise. The Minnesota Timberwolves, Boston Celtics, Phoenix Suns, and Chicago Bulls are all also interested in selecting Garland, possibly via a trade on draft night.
With just two days until the NBA Draft gets underway, there are exciting scenarios that are set to be played out.