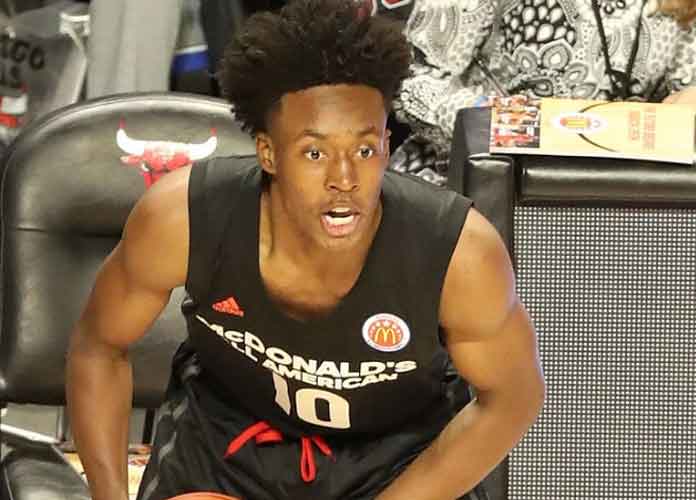 With the sixth overall pick of the 2018 NBA Draft, the Cleveland Cavaliers selected Collin Sexton. A 19-year-old point guard from the University of Alabama. With the fifth overall pick of the 2019 NBA Draft, the Cleveland Cavaliers selected Darius Garland. A 19-year-old point guard from the University of Vanderbilt. The decision to draft a point guard with their first-round draft pick in back-to-back NBA Drafts may seem odd and questionable at first. For Cavs general manager Koby Altman, the plan is simple. To accumulate as much young talent as possible and to build a backcourt of the model that the Portland Trail Blazers use with Damian Lillard and CJ McCollum.
Before selecting Garland on Thursday night, Altman says he called Sexton on the phone to assess his comfortability about playing a two-point guard lineup. The last thing Altman wants to do is potentially stunt the growth or sour the relationship between the Cavs and Sexton.
"We spoke to Collin before the draft, and said, 'This could happen,'" Altman said at his post-draft press conference. "And he was great, he was great. He'd been studying Portland all playoffs and sort of studying the two guards out there, and so he brought that up: That could be us. "These kids are so familiar with each other now coming up from whether it's AAU or high school or college, so he's familiar with Darius, and Darius relished the opportunity as well. When we knew those two were on board, it made it a lot easier."
During the 2018-2019 NBA season, Lillard and McCollum tore up the Western Conference, finishing with a record of 53-29 in the regular season, good enough for the third seed. During the NBA Playoffs, the Trail Blazers advanced to their first Western Conference Finals appearance as a tandem in the NBA. Lillard McCollum combined to average this season 46.8 points and 9.9 assists per game. Altman believes that Sexton and Garland will have a "dynamic talent" playing together in coach John Beilein's two-guard front lineup, which consists of two playmakers/primary ballhandlers on the court at the same time as one another. Ergo, Lillard and McCollum in Portland, Chris Paul and James Harden in Houston, and now Sexton and Garland in Cleveland. Whether the Cavaliers will have the same level of success with Sexton and Garland as others have had, will have to be determined over the coming years as the Cavs will look to the tandem to lead them out of a rebuild and into a winning culture once again.