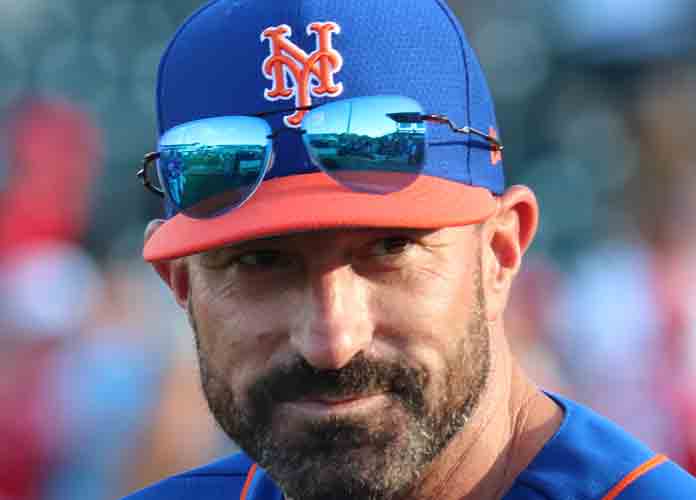 The New York Mets' Mickey Callaway's tenure as manager continues to spiral down after he lashed out at reporters following their 3-5 loss against the Chicago Cubs.
The Mets' most recent series with the Cubs finished two a piece, but the Mets manager and pitcher Jason Vargas seemed to lose their tempers on Sunday night.
According to ESPN, Tim Healey of Newsday, one of the Met's beat writers, was approached by Callaway after the postgame press conference following multiple reporters hounding Callaway and his decisions in the game. After the press conference, Healy said he would see Callaway tomorrow, which oddly set off Callaway.
"I tried to tell him, I didn't mean anything by it," Healey said, according to ESPN. "I was just saying, 'I'll see you tomorrow.' And then he said, 'Get this guy out of here,' and that got the attention of Jason Vargas."
Vargas reportedly threatened Healy and had to be detained by teammates Carlos Gomez and Noah Syndergaard. No punches were thrown and the Mets released a statement following the incidents.
SPORTS FIGURES WHO DIED IN 2019- TRIBUTE SLIDESHOW
"The Mets sincerely regret the incident that took place with one of our beat writers following today's game in the clubhouse," the statement said, according to FOX News. "We do not condone this type of behavior from any employee. The organization has reached out and apologized to this reporter and will have further discussions internally with all involved parties."
The chief operating officer Jeff Wilpon of the Mets elaborated on the apology to Healy, saying that he should feel comfortable doing the job at the clubhouse.
"He stressed the fact that I should feel comfortable being able to do my job at the ballpark and that moving forward, there's no reason for me to feel uncomfortable," Healey said, according to ESPN. "I appreciated that sentiment from him, absolutely."
The Mets are fourth in the NL East at 37-41, nine games behind the first-place Atlanta Braves. They are 4-6 in their last 10 games, and may be looking at a change in management after the incident and continued poor form by Callaway and his team.