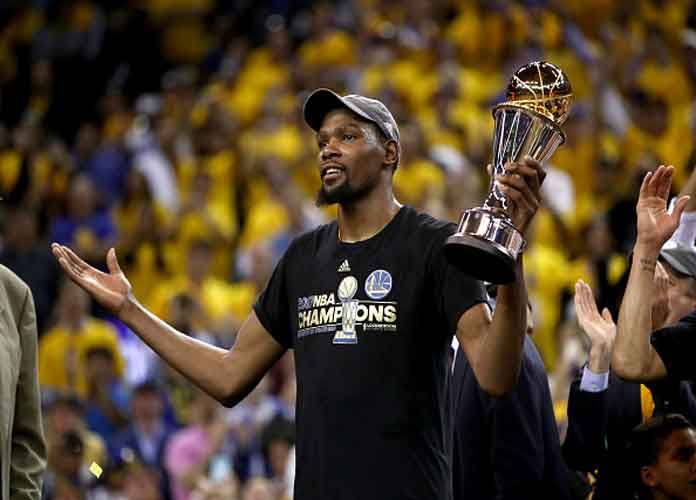 The Brooklyn Nets did a full sweep Sunday night in the opening of the NBA free agency this offseason. While they lost D'Angelo Russell to the Golden State Warriors, they signed Kyrie Irving, Kevin Durant and DeAndre Jordan. This Nets' team will be instant playoff contenders with their new all-stars, and have an exciting future in their hands.
Two-time finals MVP Durant and Irving were the two most sought-out players in the free agency this offseason, and with the addition of Jordan, the Nets have a stacked roster that Brooklyn fans should be buzzing about. This franchise has been one of the most turned-around teams in NBA history. This is a team that won 21 games in 2015, and had an infamous track record of signing washed-out players on the verge of decreasing talent and wasted potential.
Durant will however miss the majority of next season after tearing his achilles in Game 5 of the NBA Finals against the Toronto Raptors, but Irving and Jordan will elevate the Nets significantly from their 42-win season last year that granted them a spot in the playoffs. This is a Nets team that was ran by Russell, but with Irving in the driver seat now, other role players may prosper in this revolutionized team. If the Nets hang on to Spencer Dinwiddie, Jarrett Allen, Jared Dudley and Joe Harris, this team is filled with depth that quite frankly Durant and Irving hasn't played with before. With Durant likely to be out another eight months, he could return just before crunch time of the NBA season, where every game matters before the playoffs.
According to ESPN's Adrian Wojnarowski, Durant's contract contains a four-year deal, worth $164 million, while Irving will sign a four-year deal and can earn up to $144 million. Jordan is signing a $40 million deal for four years. The Nets also signed the veteran Garrett Temple to bring support to the back-court off the bench for $10 million for two years.
Before Sunday, Draft King's Sportsbook had the Nets at 27-1 odds to win the 2019-20 NBA title. After their signing's, they shortened the Nets' odds to win the NBA Finals to 12-1 in under two hours.