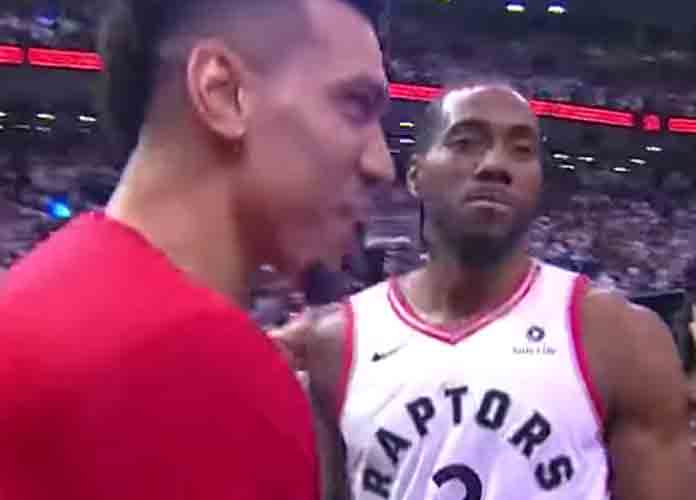 As if New York Knicks fans needed yet another tough pill to swallow after losing out on Kevin Durant and Kyrie Irving to their cross–town rivals, more gut–punching reports surfaced this week that detailed a potential meeting between Kawhi Leonard and the Knicks, which New York decided to cancel.
SLIDESHOW: 30 BEST SPORTS INSTAGRAMS
As the world continues to follow Leonard while awaiting his potential league–changing free agency decision, the Knicks exited a group including the Toronto Raptors, Los Angeles Clippers and Los Angeles Lakers, all of which met with and extended an offer to Leonard.  Although few believe New York held a true chance to lure in the star forward, the Knicks took their own names out of the hat after canceling their meeting. The Knicks entered this offseason with around $70 million of cap space, which they intended to deal out to big name free agents. However, after failing to attract any players deserving a max contract, the Knicks dished out the money to other players such as Julius Randle, Taj Gibson and Bobby Portis. 
Controversial Knicks owner James Dolan ignited New York fans's hopes midway through last season, mentioning the team's future cap situation and claiming that multiple star players intended to play at the garden next year while on the radio.
The Knicks now possess far too little cap space to intrigue Leonard even after canceling the meeting. However, the news continued to illustrate the dysfunction within the Knicks franchise, as they once again failed to bring a star to New York, this time by their own hand. The fact that the Knicks essentially said "no," to Leonard only drew further calls for Dolan to sell the team. Since inheriting the Knicks from his father, Dolan continues to frustrate a passionate New York fan base which endures rough times season after season as this year Knicks' title drought extended out to 46 years.
The lone bright spot amongst yet another depressing Knicks headline, R.J. Barrett, debuts as wearing the orange and blue this weekend apart the NBA Summer league. With the Knicks now looking to rebuild themselves behind Barrett rather than a big name free agent, perhaps the former Duke player's talent can adjust this historic franchise's culture away from one that cancels meetings with star players.