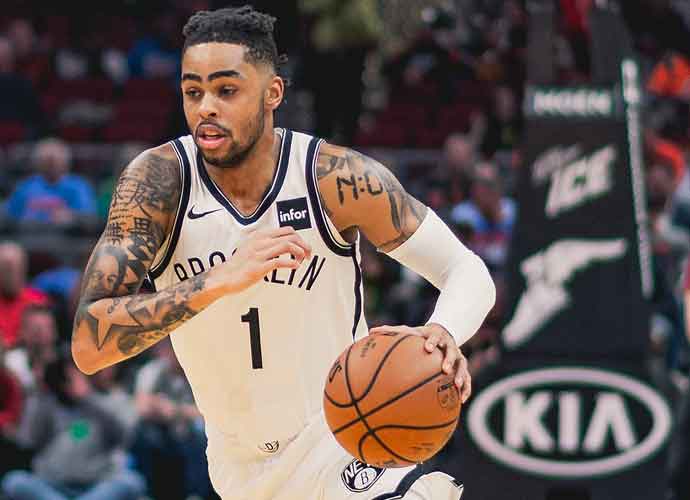 On Sunday, the Golden State Warriors announced the acquisition of guard D'Angelo Russell in a sign-and-trade. The trade, which sees Russell traded to the Warriors in return for Kevin Durant going to the Brooklyn Nets, may not last for too long.
According to reports, the Warriors are shopping for Russell, who they have under contract for four-years, $117 million. After speaking with reporters this week, Russell made it clear that he is aware of the Warriors' intention to shop him around.
The 2019 NBA All-Star told reporters, "You put yourself in a position to go somewhere a long time and it might not be what it is a year later."
With Klay Thompson set to miss most, if not all, of the season next year as he recovers from a torn ACL suffered during Game 6 of the 2019 NBA Finals, the Warriors may look to keep Russell, even if it only is for one season to give point guard Stephen Curry some much-needed help offensively. Russell, however, views the potential of his time with the Warriors extending for the entire length of the contract.
"I think it's something that, you know, you got guys who can shoot, who can dribble and who can play make for others, that is a dangerous combo", Russell told reporters about a potential backcourt involving himself, Curry, and Thompson.
SPORTS FIGURES WHO DIED IN 2019 – IN MEMORIAM SLIDESHOW 
Regardless, the assumption around the league is that Warriors GM Bob Myers will use Russell as a trade chip to acquire another max contract level of a player using Russell and whatever resources that the Warriors have to possibly use. In the end, the Warriors likely may end up keeping Russell for one season while Thompson rehabs and then trade Russell next summer once Thompson is healthy again.
What will the Warriors decided with Russell? We're sure to find out soon.