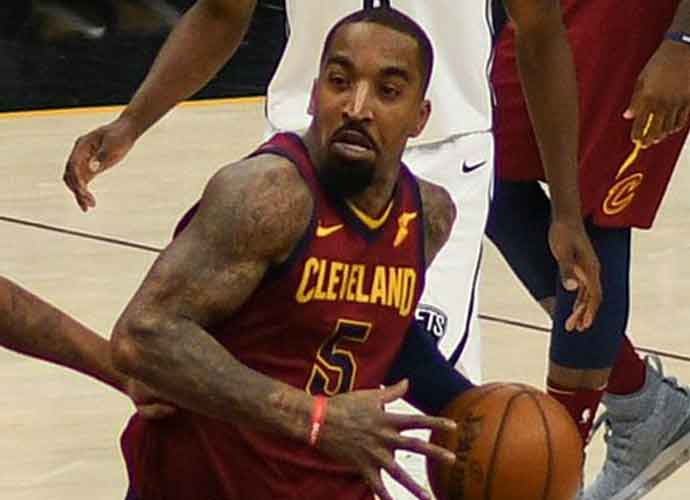 Multiple reports have confirmed that veteran guard JR Smith has been waived by the Cleveland Cavaliers. The 33-year-old thanks the Cleveland fanbase, saying "that's one of the more stress relievers is being able to feel wanted, even if it's not by the organization, it's the city," Smith said, according to NBA.com. "That's bigger to me than anything. The people who spent their hard-earned money to come cheer for you, root for you."
The Cavs have been looking to get rid of Smith since last November, but failing to find a deal to cut his $15.6 million contract, according to Brian Windhorst of ESPN. He played just 11 games for the franchise last season after he agreed to leave the team to wait for an offer from another team, or eventually be waived.
"I live a good life," Smith said, according to NBA.com. "There's no reason for me to be stressed or be dissatisfied. I've got four amazing kids. I went through one of the toughest parts of my life with my (premature) daughter. This is easy. This is a cakewalk. Just stay in shape and stay ready to play basketball when I'm called. If I'm not called, I still get to be home with my family."
The 15-year veteran guard has been to multiple league finals, and could prove to be an asset for a championship-contending team going forward. According to ESPN's Adrian Wojnarowski, Smith is not a target for the Los Angeles Lakers and his former teammate LeBron James.
It's unknown where Smith will travel to next. Although he's 33, he has a career three-point percentage of 37 percent, and has experience in deep playoff runs. He also could be paid just a few million for a short-term deal. According to 12Up, Smith has a list of teams that are interested in him, such as the Milwaukee Bucks, Miami Heat, Houston Rockets and the Philadelphia 76ers.