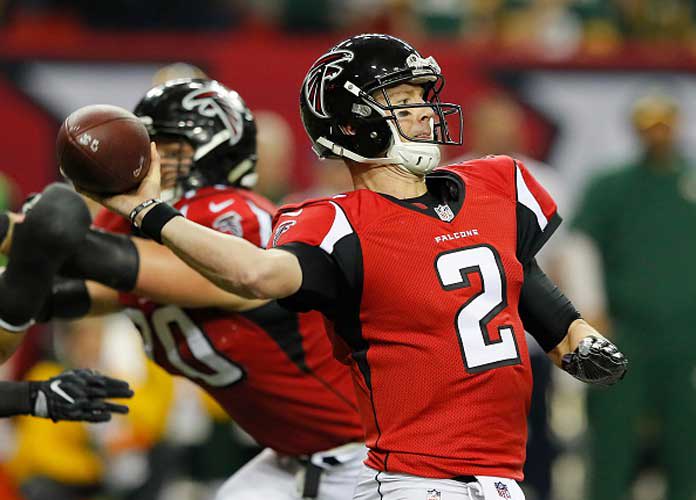 Coming off a disappointing, injury-riddled season, the Atlanta Falcons are locking up several key members of their core this offseason. The two most recent re-signings by the Falcons are defensive tackle Grady Jarrett and linebacker Deion Jones.
Jones, 24, led the Falcons in tackles during both the 2016 and 2017 NFL seasons before missing a significant amount of time last season due to injury. The former second-round pick out of LSU is considered to be one of the elite coverage linebackers in the NFL. When Jones played last season, opponent QBR was 35 points lower, opponent point per game was 5 points per game less, and opponents averaged 77 fewer yards per game on the Falcons. These stats are a good reason why the Falcons are rewarding Jones with a new four-year, $53 million extension.
Jarrett, 26, appeared one week ago as if an extension with the Falcons would not be reached by Monday's extension deadline for franchise-tagged players. Falcons general manager Thomas Dimitroff made sure that would not be the case.
"As we have said since the end of the season, getting a deal done with Grady has been a priority and we are pleased to have accomplished that today," Falcons general manager Thomas Dimitroff said in a statement. "Grady is an integral part of our organization and we look forward to moving together for many years to come."
Ricardo Allen, a free agent safety whose played all four seasons of his NFL career for the Falcons, emphasized in a statement just how important Jarrett is for the Falcons defense.
"Grady's back there so fast that he's the first m—–f—– the quarterback is running from," Allen said. "Grady's productive, man. He's one of the best defensive tackles in the league, bro."
For the Falcons, three seasons removed from a heartbreaking loss against the New England Patriots in the Super Bowl, hope that these moves will once again make them one of the elite teams in the NFL.