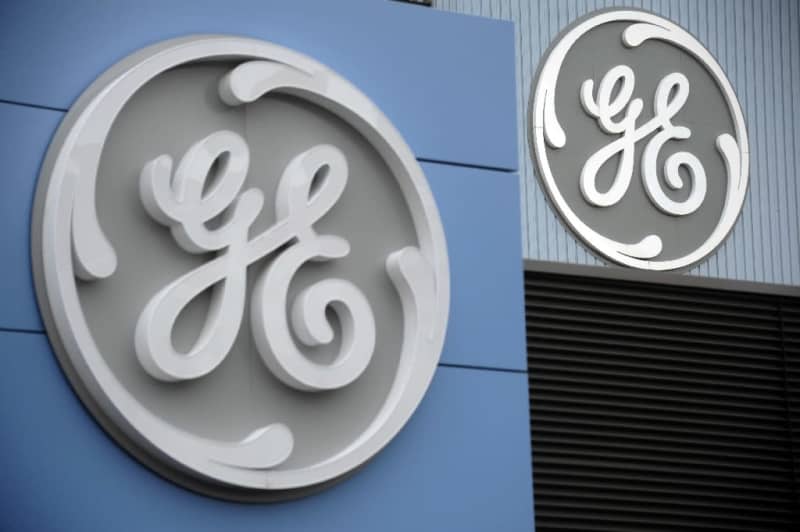 New York (AFP) - General Electric reported a loss Wednesday following an asset write-down, but raised some of its full-year profit projections based on improvements in its struggling power division.
Shares rose after GE released second-quarter results, a net loss of $61 million due to $744 million in one-time costs connected to its "grid solutions" business, which concerns the electricity grid.
Revenues slipped one percent to $28.8 billion.
GE has been dogged by weakness in the power business for more than two years, the result of a global oversupply of turbines and other conventional electric equipment amid rising use of renewable power. 
Earnings fell again sharply in the quarter in the power business, but the company said it had made progress in reducing costs and in project execution.
Elsewhere, GE reported a loss in renewable energy, lower profits in aviation and oil and gas, and higher profits in healthcare.
GE raised its full-year forecasts for adjusted earnings per share and industrial revenues.
"We will continue to take planned actions to improve our businesses and monitor some market headwinds, and we remain focused on driving continuous improvement and delivering for our customers," said chief executive Lawrence Culp.
The industrial giant, which manufactures airplane engines under the CFM International joint venture with Safran, said the grounding of the Boeing 737 MAX hit its operational cash flow by $300 million in the second quarter and $600 million for the year so far.
Separately, GE announced that chief financial officer Jamie Miller would step down and remain in her role while the company seeks a replacement.
Miller, who was named CFO in October 2017, said "with the progress we've made and the stabilization beginning to take hold, the time is right for my transition." 
Shares jumped 5.7 percent to $11.10 in pre-market trading.