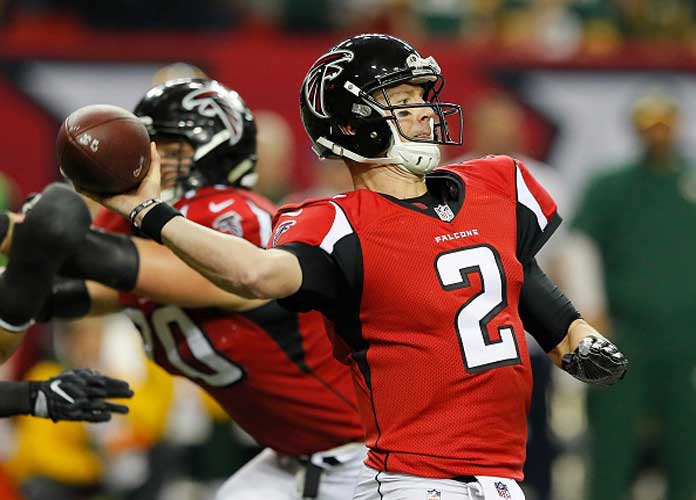 The NFL is back… sort of.
The NFL preseason kicks off on Thursday night with the annual Hall of Fame game at Tom Benson Field in Canton, Ohio. It has been 25 years since the last time that the Atlanta Falcons have played in the Hall of Fame game. Their opponents will beJoe Flacco and the Denver Broncos.
It has been three years since the last time the Falcons have won a playoff game. For head coach Dan Quinn and star quarterback Matt Ryan, it has been nothing but struggles for their Falcons since their heartbreaking loss against the New England Patriots in the Super Bowl.
The Broncos are a very different team from one year ago, let alone from when they won the Super Bowl four seasons ago. After finishing 6-10 one season ago, the Broncos fired head coach Vance Joseph and replaced him with Chicago Bears defensive coordinator, Vic Fangio. The Broncos also traded away last seasons starting quarterback Case Keenum and traded for veteran Baltimore Ravens quarterback and Super Bowl XLVII MVP Joe Flacco.
One player that the Broncos will be without is tight end Jake Butt who continues to struggle to be healthy in the NFL.
"You get concerned, obviously," Fangio said. "Jake keeps having these little potholes, he starts feeling good and then something doesn't feel so good … the important thing is keeping his spirits up and see where it develops and where it goes."
The Falcons will be without star receiver Julio Jones throughout the entire pre-season as Jones feels that he does not need pre-season game action to get ready for the upcoming season.
"For me, it's more so I'm a veteran; I've been doing this," Jones said. "I don't need the preseason to get ready. It's a mentality thing. As long as I get my reps in practice — I practice the way I play. Once I get my reps in, I'll be ready to go."
Kick-off is scheduled for 8 p.m. EST.