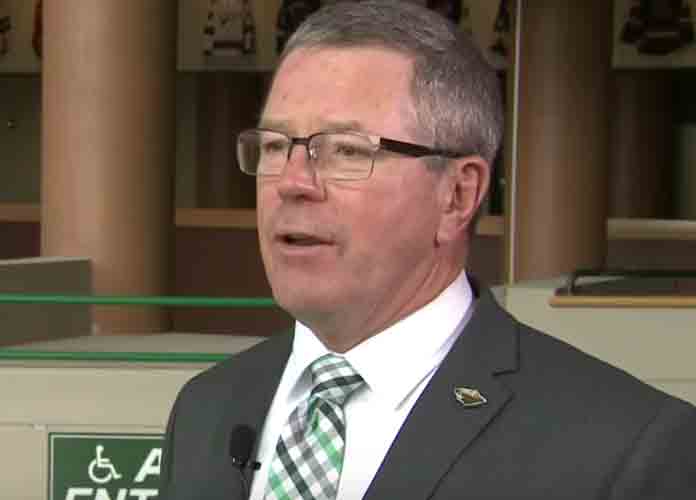 Paul Fenton's short-lived stint as the Minnesota Wild general manger ended abruptly this week, as the team asked him to clean out his office after hiring him just over a year ago.
"Our organization and our culture were a little different than the way Paul wanted to handle things. We just felt this was the time to do it," said owner Craig Leipold. The team owner went on to call Fenton a "bad fit" and insisted that the his visions simply contradicted the future that Leipold himself saw for the team.
When Fenton initially replaced former GM Chuck Fletcher, Leipold admitted a strategy involving a commitment to competing for a championship, rather than tearing things down and entering a full rebuild. Fenton's hiring came to hopefully bump the team up a notch into contention. However, Fenton failed to make the small changes that Minnesota's owners envisioned.
Most notably, Fenton failed to make any major trades to benefit the team. Both forwards acquired under Fenton, Ryan Donato and Kevin Fiala, essentially failed to elevate the team's play, as the Wild missed the playoffs. In his final move as general manager, Fenton signed longtime New York Ranger Mats Zuccarello to a questionable five-year, $30 million contract with a no–trade clause attached.
IN MEMORIAM: SPORTS FIGURES WHO DIED IN 2019 TRIBUTE SLIDESHOW
However, Leipold assured the public that these issues failed to factor into this decision regarding Fenton's firing. Leipold stated, "It was the other portion of being a general manager, the organizational part, the strategic part, the management of people, the hiring and motivating of the departments."
For now, the team's assistant GM, Tom Kurves, plans to serve as interim general manger. Leipold mentioned no timetable for the team to elect a new, permanent general manager.