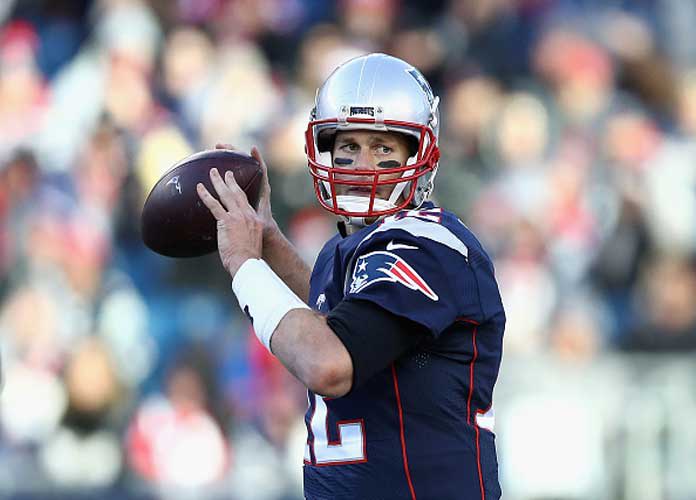 New England Patriots legendary quarterback Tom Brady signed a two-year extension with his team on Sunday, according to Adam Schefter.
The contract extension contains a deal worth a total of $70 million. He will earn $23 million this season, then $30 million in 2020, with $32 million in 2021. The new contract deal is an $8 million boost to his original contract he had set for this upcoming season.
The 42-year-old continues to be one of the league's most dominant quarterbacks, while being just the sixth-highest-paid quarterback for the NFL this season. This deal is saving his team $5.5 million in cap space for a suitable upgrade in other positions for the Patriots.
Brady is first overall in seasons with postseason appearances with 16. He is also first in wins in the postseason, with 30, and has won six Super Bowls and lost of them. He is first in postseason fourth-quarter comebacks with nine, and 13 game-winning drives. Brady is also first in postseason passing yards, with 11,179, and is first in postseason passing touchdowns with 73.
IN MEMORIAM: SPORTS FIGURES WHO DIED IN 2019 TRIBUTE SLIDESHOW
Yet, his teammates realize he's indeed mortal. Patriots cornerbackJason McCourtysaid, "he's no different than the men left and to the right of him," according to the Washington Post.
As of right now, Brady has thrown 332 more touchdowns, and 35,000 more yards than any of the six QB's that are being paid more than him.
Back in 2005 Brady said, "I guess I always feel there's someone hunting me down, someone always right on my footsteps," he said about his motivations, according to the Washington Post.
Brady and head coachBill Belichick will be priming for another season where they believe they can win their seventh Super Bowl together.
"You know, it's hard for me to imagine doing anything else in life," he said before his contract extension, according to the Washington Post. He's not done yet.