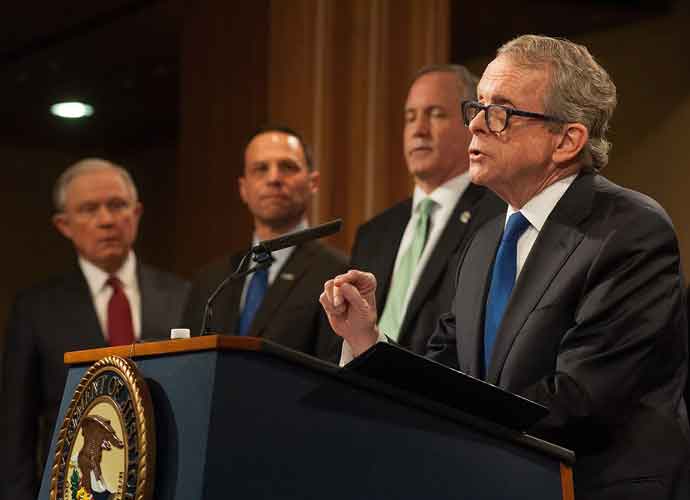 At a vigil for victims of the mass shooting in Dayton, Ohio, Gov. Mike DeWine (R) was interrupted by a group yelling "do something," about gun violence.
Early Sunday morning, a shooter opened fire in Dayton in front of a popular bar. He killed nine and injured dozens more in before being shot by police in less than a minute after starting.  
On Tuesday, DeWine announced a proposal that would "reduce gun violence and increase mental health prevention and treatment."
At the vigil, DeWine sympathized with victims and their families telling them that he knows how it feels to suddenly lose a loved one. "Fran and I, 26 years ago today, lost our daughter. We understand about sudden death. We understand how sad that is," he said. 
WATCH BETO TAKEDOWN TRUMP:
He told reporters at the Ohio State Fair on Sunday that "we are open to discussion" when it comes to gun control.
DeWine was supported by the National Rifle Association (NRA) in 2018. DeWine now supports a "Red Flag" law for his state, which would allow family members or police to obtain a court order to remove weapons from someone deemed to be a risk to themselves or others. 
In the aftermath of the shooting, other Ohio politicians, like Rep. Fred Strahorn (D-Ohio) State Sen. Peggy Lehner (R-Ohio), have come out in favor of the red flag law. "I'm not prepared to say… we need to ban assault weapons but, there's some reasonable things we can do," Lehner said. "People who have mental health issues shouldn't be allowed to carry guns."