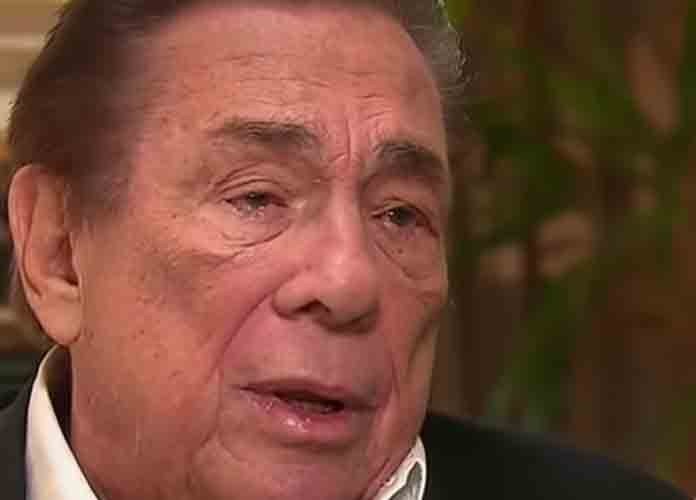 The Golden State Warriors nearly boycotted a playoff game against the Los Angeles Clippers in 2014 after an audio recording of then-Clippers owner Donald Sterling making racist comments was released.
That year, TMZ leaked a recording of Sterling making bigoted remarks in a discussion with his mistress, V. Stiviano. The then-Clippers owner had already been a controversial figure in the NBA, but the audio release put the spotlight on him even more.
During the controversy surrounding Sterling, the Warriors and the Clippers were locked in a heated first-round playoff series. Before Game 5 at Staples Center, Golden State General Manager Bob Myers called team president Rick Welts to explain that the Warriors' squad were ready to make a statement saying they would not play until Sterling faced appropriate consequences.
"These guys are going to walk off the floor,'" Welts told ESPN at the time. "He was with the team that morning and said the vibe around the team — maybe both teams — was that if this doesn't go the way the players want it to go that they could walk out on the floor and then walk right off and not play the game that night."
IN MEMORIAM: SPORTS FIGURES WHO DIED IN 2019 TRIBUTE SLIDESHOW
Then-Warriors forward Andre Iguoadala said he was prepared to go even further in his protest.
"I was all-in. Like shut down the whole season," the forward said at the time. "Maybe that was too far, but as far as that game that day, you can reschedule it, you gotta sort this thing out, because there's some deep-rooted stuff with him that had to be addressed."
Draymond Green also reportedly said he and his teammates fully backed the boycott, especially if NBA Commissioner Adam Silver — who had started at the position just months prior — didn't hand down a strict enough punishment for Sterling.
Game 5 was eventually played and the Clippers won the first-round playoff series 4-3. However, a boycott of that matchup would have marked a watershed moment in NBA history.
"If we didn't play," former Clippers star Jamal Crawford said of the prospective protest., "I think that honestly it would have outlived us. They would be talking about that while we're not here anymore.
"It's never happened. At that magnitude, at that level."
Sterling was ultimately fined $2.5 million, fired and banned from the league for life in April 2014 and the Clippers were sold to Steve Ballmer.