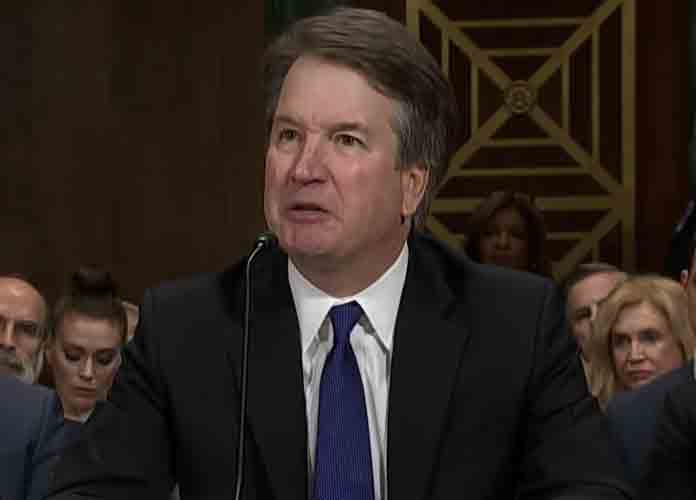 Several 2020 Democratic presidential contenders demanded on Sunday that Supreme Court Justice Brett Kavanaugh be impeached following damning new claims of sexual misconduct against him.
On Saturday, The New York Times reported that a male former classmate of 54-year-old Kavanaugh named Max Stier alleged he saw the former Washington, D.C. Circuit judge expose himself at a party at Yale in the 1980s. Stier claimed Kavanaugh pulled down his pants and his friends pushed his penis into the hands of a woman named Deborah Ramirez without her consent.
Former Housing and Urban Development Secretary Juilan Castro, former Rep. Beto O'Rourke (D-Texas) and Sens. Kamala Harris (D-California), Cory Booker (D-New Jersey) and Elizabeth Warren (D-Massachusetts) all publicly said they believe Kavanaugh should be impeached. South Bend, Indiana Mayor Pete Buttigieg also said in an interview with CNN on Sunday that he backs impeaching Kavanaugh, while Sens. Amy Klobuchar (D-Minnesota) and Bernie Sanders (I-Vermont) stated they support further investigations into the Supreme Court Justice's alleged misconduct.
Former Vice President Joe Biden and billionaire hedge fund manager Tom Steyer, another 2020 Democratic presidential candidate, also said they are in favor of further inquiries into Kavanaugh.
Biden released the following statement to Axios:
Kavanaugh — a staunchly conservative, anti-choice judge — was confirmed to the Supreme Court in October by a 50-48 vote after a weeklong series of dramatic hearings over his alleged misconduct. Christine Blasey Ford, a psychology professor from California, was one of several women to accuse Kavanaugh of sexual harassment. Ford claimed in her testimony that Kavanaugh assaulted her in 1982 when the pair were in high school.
According to The Hill, nonprofit owner Stier's new claim about Kavanaugh was reported to the FBI during the Supreme Court judge's scandal-plagued confirmation process last fall but was never investigated.
WATCH BETO TAKEDOWN TRUMP: