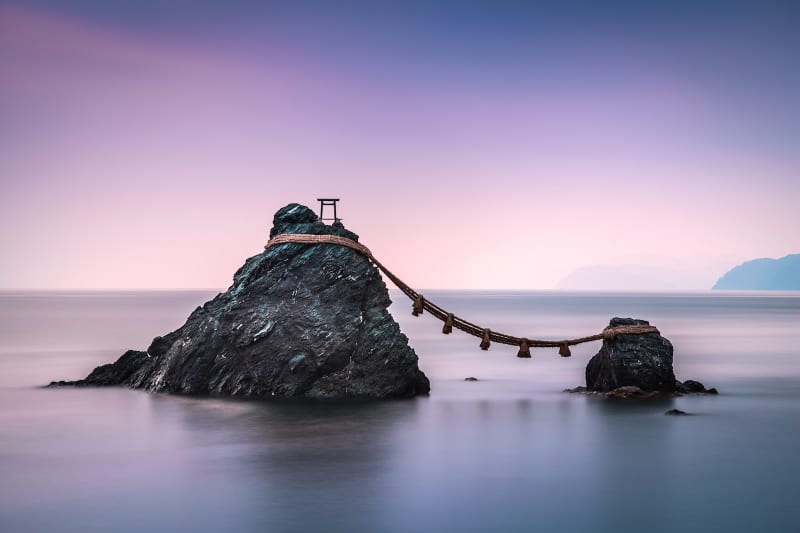 Visiting Mie Prefecturecan be tricky due to its countryside locale, but it is a gold mine of ancient secrets and photogenic spots worth your time. You could spend weeks exploring its fantastic nature and temples.
Fortunately, there is a place that combines all the sleepy prefecture's charm in one area. A walking tour along the beach-studded coastline in Ise citywill get you to the famous romantic landmark— the Meoto Iwa rock formation, complete with a quirky frog shrine.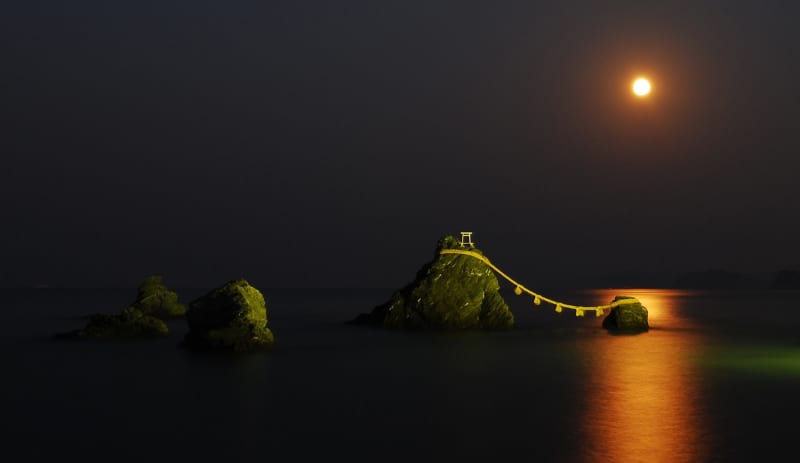 Start from Meoto Iwa Higashiguchi bus stop. Here you can taste the local cuisine, buy souvenirs and visit the Ise Sea Paradise Aquarium or Ise Meoto Iwa Shopping Plaza.
Follow the pathway from the shopping center and you will find Ryugu Shrine.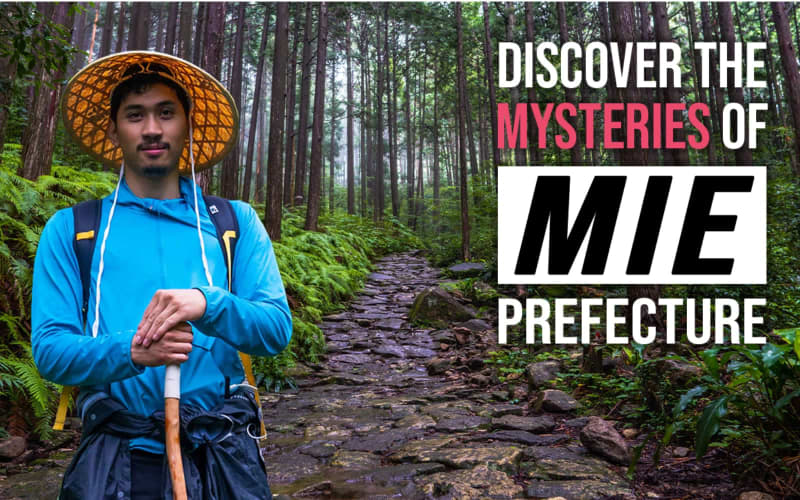 The shrine is dedicated to Ryujin, the dragon god of the seas— the wordryuuin Japanese means "dragon." The water that falls from this mystical beast's stony mouth is used to purify visitors.
Pass the shrine and get closer to the breathtaking scenery of Meoto Iwa, also known as the Wedded Rocks. The two rocks in the ocean, less than 700 meters offshore, are eternally bound with a thick ceremonial rope. This romantic spot is recognized as one of Japan's 23 UNESCO World Heritage Sites.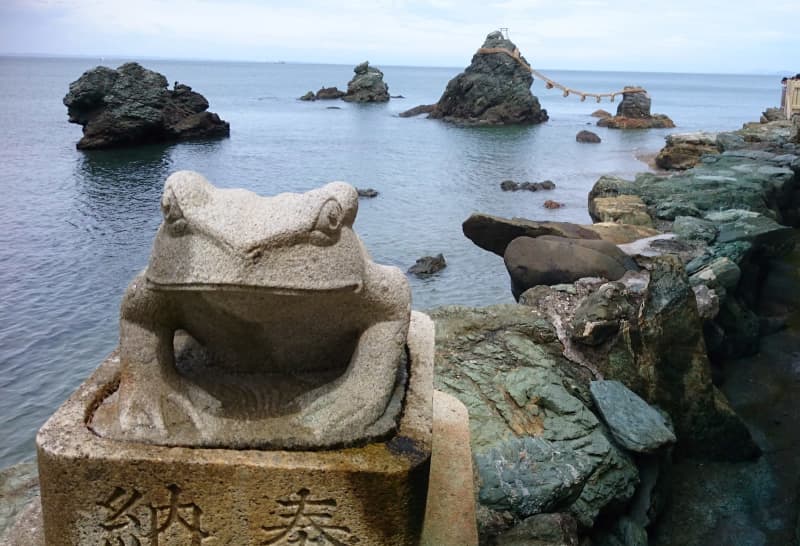 The two rocks are in fact one of the prefecture's principal religious attractions as they embody Izanagi and Izanami deities who, according to Japanese folklore, birthed the isles of Japan as well as many of the kami(sacred spirit) pantheon.
Meoto Iwa is a popular place for married couples to visit as the rocks represent marriage and the act of creation.
On a day with good weather, couples line up to try and stage the ultimate romantic photo with the couple themselves in the foreground, the entwined rocks in the midground, and even Mount Fujiitself in the far distance all in one shot.
The frog shrine
After capturing the perfect shot at one of Ise's most photogenic spots, head to Futami Okitama Shrine, known for its frogs. Here, amphibians are seen as messengers of the Great God Sarutahiko and are regarded as an extremely valuable presence.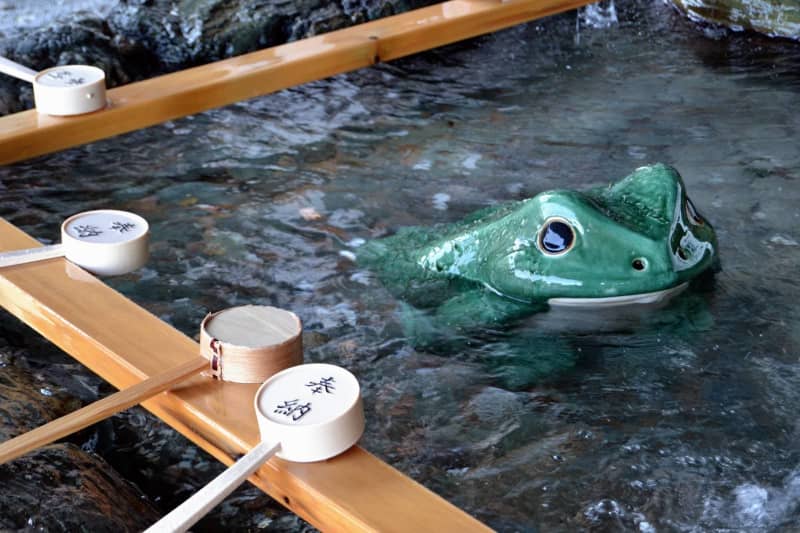 According to the local legend, the shrine's frogs have the power to grant your wishes. The obsession with these croakers comes from the fact that the Japanese word for frog, kaeru, is a homonym for the word for the return of things to their owner. Pour some water on these sacred beasties' heads to bring lost things back to you.
These sights cover only a small bit of the beauty Mie has to offer. There are so many more legendary spotsin the area waiting to be discovered.