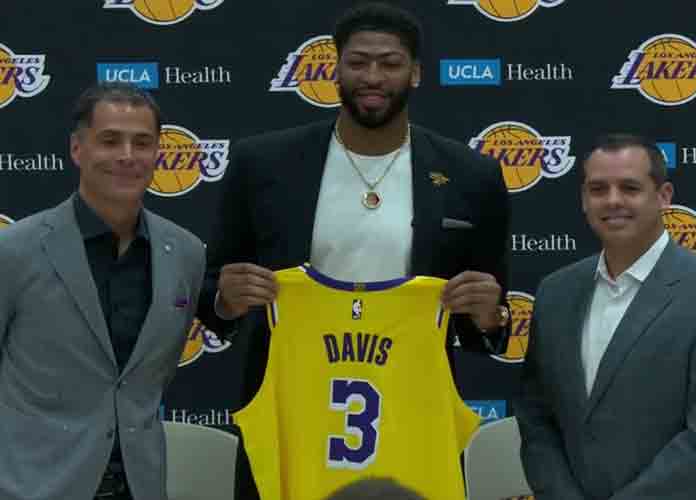 The NBA has increased its efforts to reach a global audience by adding more international games to start the preseason.
The Houston Rockets are scheduled for a repeat of last preseason on September 30 at 7 p.m. EST, when they will play China's Shanghai Sharks at the Toyota Center in Houston. Last October's game between the Sharks and Rockets drew a packed house and saw the return of Jimmer Fredette to the United States. Fredette scored 41 points, beating out NBA MVP James Harden with 37. Fredette is in Greece, but the match should be exciting and tickets are affordable, as they start at $6.
GET NBA TICKETS HERE!
Houston then hops on a plane to play the Los Angeles Clippers in Honolulu, Hawaii on October 3.
The new-look Brooklyn Nets will be hosting Brazil's SESI/Franca Basketball Club. Kyrie Irving and Deandre Jordan join Kevin Duranton the team, although we will have to wait for the Irvin-Durant matchup due to the latter's surgery. The NBA Finals MVP is anticipated to be out most — if not all — of the year. Tickets for that game start at $20.
IN MEMORIAM: SPORTS FIGURES WHO DIED IN 2019 TRIBUTE SLIDESHOW
If you have been anticipating the debut of heralded rookie Zion Williamson and his matchup with Lonzo Ball, you'll have to wait an extra full week until October 7 against the Atlanta Hawks, who look to improve as Trey Young has a whole year of experience leading the team. Meanwhile, 42-year-old Vince Carter makes this his final go-around after 21 years in the league. If you're in Atlanta, tickets start at $15.
The heavy-favorite Los Angeles Lakers open against the Golden State Warriors in San Francisco on October 5. This game will showcase the shift in power of the Lakers since the team added two superstars, while Golden State lost two. Lebron James and Anthony Davis start their era in Purple and Gold while the Warriors not only lost Durant to the Nets, but will also be without Klay Thompson as he recovers from injury for most of the year. The starting price for that game is $135.
Here is the full NBA 2019 preseason schedule, per NBA Communications:
September 30 Shanghai Sharks @ Houston Toyota Center, Houston, TX 7:00 PM
October 3 Houston @ LA Clippers Stan Sheriff Center, Honolulu, HI 7:00 PM
October 4 Indiana @ Sacramento NCSI Dome, Mumbai, India 7:00 PM
October 4 Franca @ Brooklyn Barclays Center, Brooklyn, NY 7:30 PM
October 5 L.A. Lakers @ Golden State Chase Center, San Francisco, CA 5:00 PM (TNT)
October 5 Sacramento @ Indiana NCSI Dome, Mumbai, India 7:00 PM
October 5 Adelaide 36ers @ Utah Vivint Smart Home Arena, Salt Lake City, UT 7:00 PM
October 5 Orlando @ San Antonio AT&T Center, San Antonio, TX 7:30 PM
October 6 Shanghai Sharks @ LA Clippers Stan Sheriff Center, Honolulu, HI 1:00 PM
October 6 Maccabi Haifa @ Memphis FedExForum, Memphis, TN 2:00 PM
October 6 Charlotte @ Boston TD Garden, Boston, MA 6:00 PM
October 7 San Lorenzo @ Cleveland Rocket Mortgage FieldHouse, Cleveland, OH 6:00 PM
October 7 New York @ Washington Capital One Arena, Washington D.C. 7:00 PM
October 7 Milwaukee @ Chicago United Center, Chicago, IL 7:00 PM
October 7 Orlando @ Detroit Little Caesars Arena, Detroit, MI 7:00 PM
October 7 New Orleans @ Atlanta State Farm Arena, Atlanta, GA 7:30 PM
October 8 Houston @ Toronto Saitama Super Arena, Tokyo, Japan 7:00 PM
October 8 Guangzhou Long Lions @ Philadelphia Wells Fargo Center, Philadelphia, PA 7:00 PM
October 8 New Zealand Breakers @ Memphis FedExForum, Memphis, TN 7:00 PM
October 8 Dallas @ Oklahoma City BOK Center, Tulsa, OK 7:00 PM (ESPN)
October 8 Minnesota @ Phoenix Talking Stick Resort Arena, Phoenix, AZ 7:00 PM
October 8 San Antonio @ Miami American Airlines Arena, Miami, FL 7:30 PM
October 8 Denver @ Portland Veterans Memorial Coliseum, Portland, OR 7:30 PM (ESPN)
October 9 Guangzhou Long Lions @ Washington Capital One Arena, Washington D.C. 7:00 PM
October 9 New Orleans @ Chicago United Center, Chicago, IL 7:00 PM (ESPN)
October 9 Dallas @ Detroit Little Caesars Arena, Detroit, MI 7:00 PM
October 9 Utah @ Milwaukee Fiserv Forum, Milwaukee, WI 7:00 PM
October 9 Orlando @ Atlanta State Farm Arena, Atlanta, GA 7:30 PM
October 9 Miami @ Charlotte Spectrum Center, Charlotte, NC 7:30 PM
October 10 Toronto @ Houston Saitama Super Arena, Tokyo, Japan 7:00 PM
October 10 New Zealand Breakers @ Oklahoma City Chesapeake Energy Arena, Oklahoma City, OK 7:00 PM
October 10 Phoenix @ Sacramento Golden 1 Center, Sacramento, CA 7:00 PM
October 10 Maccabi Haifa @ Portland Moda Center, Portland, OR 7:00 PM
October 10 Denver @ LA Clippers STAPLES Center, Los Angeles, CA 7:30 PM
October 10 Minnesota @ Golden State Chase Center, San Francisco, CA 7:30 PM
October 10 Brooklyn @ L.A. Lakers Mercedes-Benz Arena, Shanghai, China 7:30 PM
October 11 Boston @ Orlando Amway Center, Orlando, FL 7:00 PM
October 11 Cleveland @ Detroit Little Caesars Arena, Detroit, MI 7:00 PM
October 11 Chicago @ Indiana Bankers Life Fieldhouse, Indianapolis, IN 7:00 PM
October 11 Utah @ New Orleans Smoothie King Center, New Orleans, LA 7:00 PM
October 11 Washington @ New York Madison Square Garden, New York, NY 7:30 PM
October 11 Philadelphia @ Charlotte Lawrence Joel Coliseum, Winston Salem, NC 7:30 PM
October 11 Milwaukee @ Dallas American Airlines Center, Dallas, TX 7:30 PM
October 12 Phoenix @ Portland Moda Center, Portland, OR 5:00 PM
October 12 L.A. Lakers @ Brooklyn Shenzhen Dayun Arena, Shenzhen, China 7:30 PM
October 13 Melbourne United @ LA Clippers STAPLES Center, Los Angeles, CA 12:30 PM
October 13 Cleveland @ Boston TD Garden, Boston, MA 3:00 PM
October 13 New Orleans @ San Antonio AT&T Center, San Antonio, TX 3:00 PM
October 13 Philadelphia @ Orlando Amway Center, Orlando, FL 6:00 PM
October 13 Chicago @ Toronto Scotiabank Arena, Toronto, Ontario 6:00 PM
October 13 Milwaukee @ Washington Capital One Arena, Washington D.C. 6:00 PM
October 13 Maccabi Haifa @ Minnesota Target Center, Minneapolis, MN 7:00 PM
October 14 Charlotte @ Memphis FedExForum, Memphis, TN 7:00 PM
October 14 Denver @ Phoenix Talking Stick Resort Arena, Phoenix, AZ 7:00 PM
October 14 Sacramento @ Utah Vivint Smart Home Arena, Salt Lake City, UT 7:00 PM
October 14 Atlanta @ Miami American Airlines Arena, Miami, FL 7:30 PM
October 14 Oklahoma City @ Dallas American Airlines Center, Dallas, TX 7:30 PM
October 14 Golden State @ L.A. Lakers STAPLES Center, Los Angeles, CA 7:30 PM
October 15 Detroit @ Philadelphia Wells Fargo Center, Philadelphia, PA 7:00 PM
October 15 Boston @ Cleveland Rocket Mortgage FieldHouse, Cleveland, OH 7:00 PM
October 15 Minnesota @ Indiana Bankers Life Fieldhouse, Indianapolis, IN 7:00 PM
October 16 Detroit @ Charlotte Spectrum Center, Charlotte, NC 7:00 PM
October 16 San Antonio @ Houston Toyota Center, Houston, TX 7:00 PM
October 16 Memphis @ Oklahoma City Chesapeake Energy Arena, Oklahoma City, OK 7:00 PM
October 16 Portland @ Utah Vivint Smart Home Arena, Salt Lake City, UT 7:00 PM
October 16 Melbourne United @ Sacramento Golden 1 Center, Sacramento, CA 7:00 PM
October 16 Golden State @ L.A. Lakers STAPLES Center, Los Angeles, CA 7:30 PM (ESPN)
October 16 Atlanta @ New York Madison Square Garden, New York, NY 8:00 PM (ESPN)
October 17 Miami @ Orlando Amway Center, Orlando, FL 7:00 PM
October 17 Atlanta @ Chicago United Center, Chicago, IL 7:00 PM
October 17 Minnesota @ Milwaukee Fiserv Forum, Milwaukee, WI 7:00 PM
October 17 Portland @ Denver Pepsi Center, Denver, CO 7:00 PM
October 17 Dallas @ LA Clippers Rogers Arena, Vancouver, BC 7:30 PM
October 18 Washington @ Philadelphia Wells Fargo Center, Philadelphia, PA 7:00 PM
October 18 Toronto @ Brooklyn Nassau Veterans Memorial Coliseum, Uniondale, NY 7:30 PM
October 18 Memphis @ San Antonio AT&T Center, San Antonio, TX 7:30 PM
October 18 L.A. Lakers @ Golden State Chase Center, San Francisco, CA 7:30 PM
October 18 Houston @ Miami American Airlines Arena, Miami, FL 8:00 PM
October 18 New Orleans @ New York Madison Square Garden, New York, NY 8:00 PM (TNT)