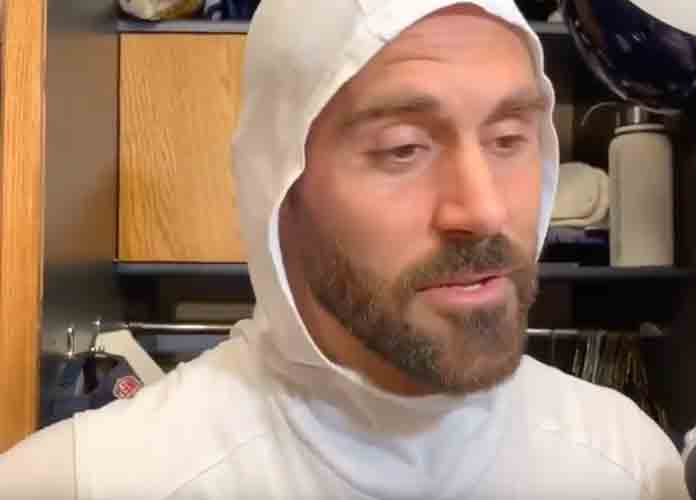 Antonio Brown is at it again, and this time he is provoking a Twitter feud with Los Angeles Rams safety Eric Weddle.
Troubled NFL free agent Brown has seen much controversy over the past few months, and has been going on a social media rampage to call out everyone from his old teammate Ben Roethlisberger to a woman who accused Brown of sexual misconduct. Now, the recently released New England Patriots wide receiver is going after a decorated NFL opponent.
Weddle, a six-time Pro Bowler who was also the league's interception leader in 2011, got a very random tweet from Brown that featured a confusing message.
"The game need me I'm like test answers," Brown posted, apparently quoting lyrics by rapper Lil' Wayne.
Weddle simply responded: "Def don't," and seemed probably just as surprised as we were to be his next target. New York Giants wide receiver Golden Tate chimed in on his Twitter page by writing what we all have been thinking, "What???"
Brown kept pushing, so Weddle continued by jabbing back, "When are you going to learn that it isn't about you."
30 SPORTS FIGURES WHO DIED IN 2018 – TRIBUTE SLIDESHOW 
Brown shared a couple of pictures of him stiff-arming Weddle during a game. The former Pittsburgh Steelers star didn't stop there, however: he began chastising Weddle for calling him "AB," saying that's his "NFL name."
The back-and-forth tweets kept getting stranger and longer, as neither one was willing to let it go. Brown stated that "AB is not a person, it is a brand," to which Weddle responded that Brown "was not making any sense." Weddle ended his half by apparently poking fun at Brown's comment that he was going to enroll at Central Michigan University.
Brown is also seeking $10 million that he believes is owed to him after New England cut him within 15 days. The teem seemingly took advantage of language in Brown's contract to nullify their deal with the player.