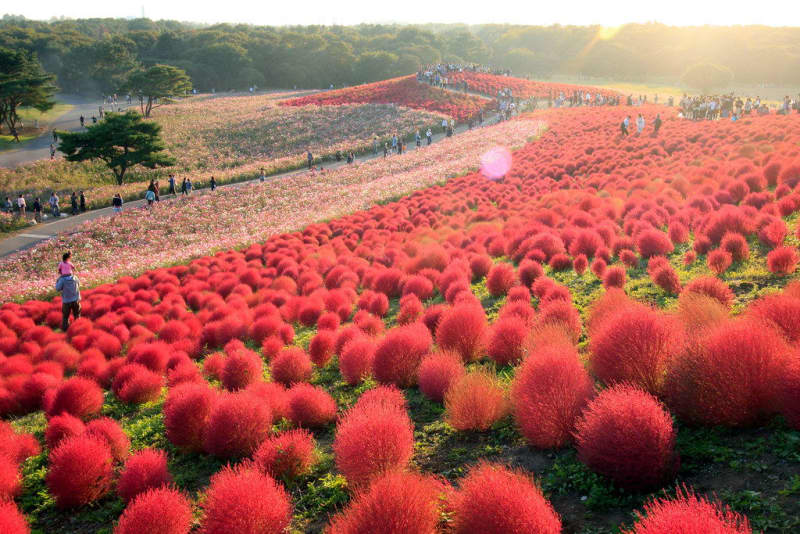 Hitachi Seaside Park is Ibaraki'sposter attraction, featured on pretty much every promotional pamphlet to do with the prefecture…and it's not hard to see why.
The sprawling public park overflows with blooming seasonal flowers through the year that draw crowds from all over Kanto. The park also contains an amusement park, cycling paths and BMX courses, as well as hosting one of Japan's largest rock music festivals.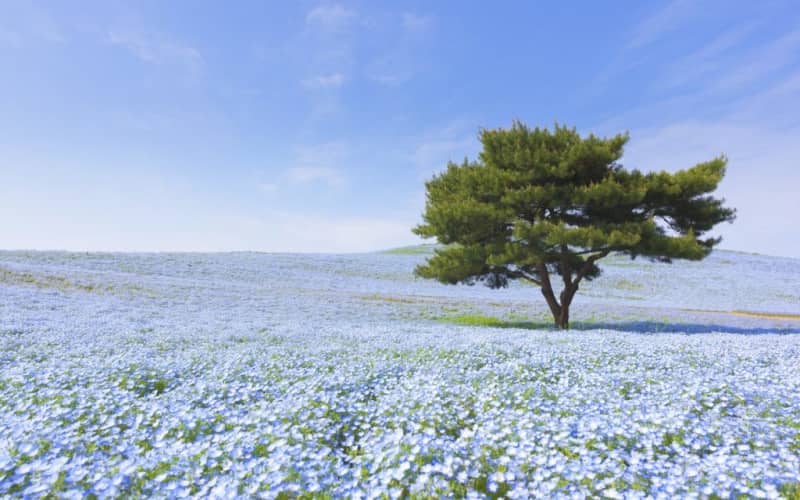 Miharashi Hill is the famous slope on the seaside and the most photographed area of Hitachi Seaside Park. Hundreds of camera-toting visitors come for the baby blue nemophila blooms in the spring, returning again in the fall for the summer cypress kochia balls. For in-between, there's gardens filled with tulips and cosmos, lily and lavender, zinnia flowers and rapeseed to stroll among.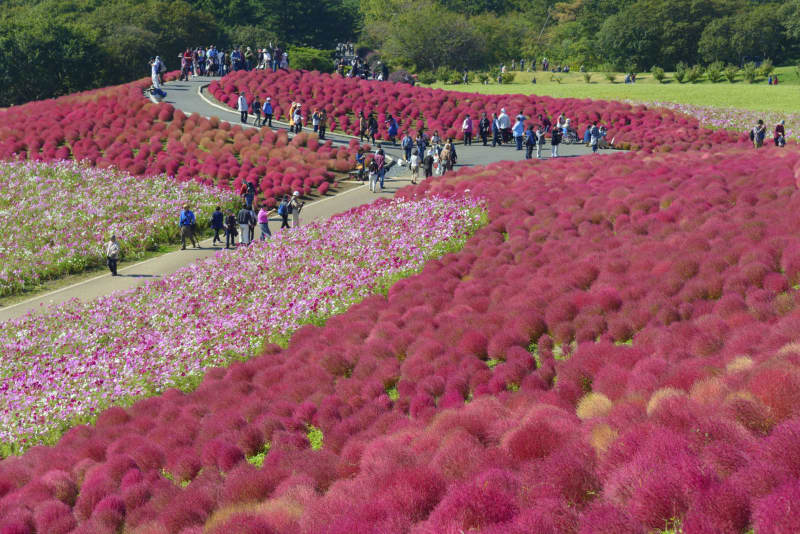 At over 150 hectares, the park can be quite large to cover on foot. Grab a bike for a gentle ride around.
Bicycles can be rented for three hours at a time at three park locations for 400 yen. Visitors are also welcome to bring their own bicycles in for no charge.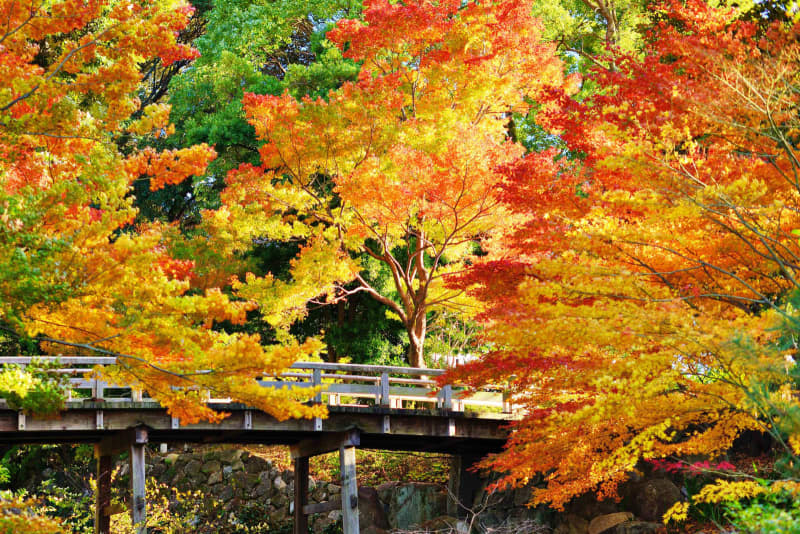 For those who want to exert the minimum effort possible, the Seaside Train is a relaxing way to get around and covers the park in about 35 minutes.
With stops at 10 different locations, visitors can hop on and off at their own pace.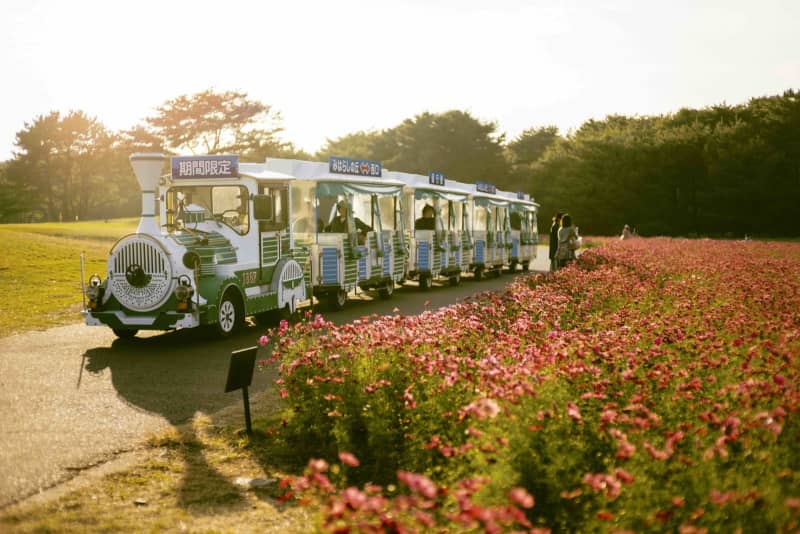 The amusement park has retro rides for both children and adults. Kids can run around while the adults handle lunch at the BBQ Plaza – groups can reserve spots and grill as they will. A variety of restaurants and cafes serve regional foods and seasonal sweets, decorated with the current flowers in bloom.
If you're a fan of J-Rock or J-Pop, head to the Rock in Japanfestival held at the park over three days in August. It's one of the biggest music festivals in the country and a great chance to rock out in a field of flowers – Woodstockeat your heart out.