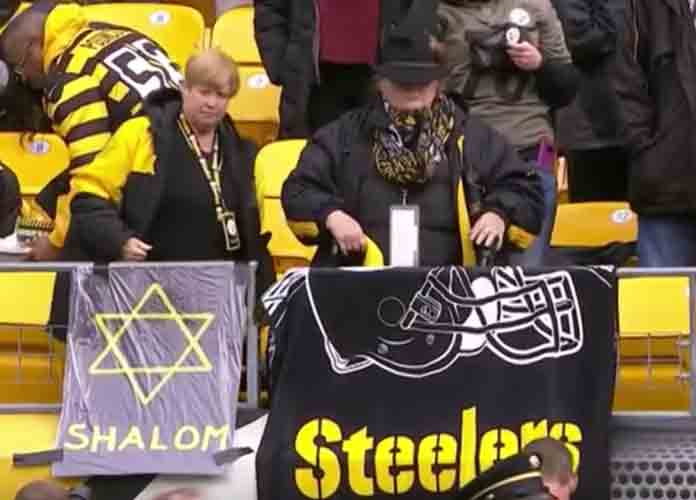 The Pittsburgh Steelers held a moment of silence Monday night at Heinz Field to honor the victims of the Tree of Life synagogue attack that happened one year ago.
Steelers President Art Rooney II released a statement ahead of the 27-14 win over the Miami Dolphins, saying the team would ask fans to stand together and observe a moment of silence in honor of the victims and their families, as they did one year ago.
Eleven people were killed and seven were wounded in the shooting at the synagogue in Pittsburgh's Squirrel Hill neighborhood on Oct. 27, 2018. After the shooting, the city rallied around the Tree of Life Congregation in Squirrel Hill and the Jewish community adopted the "Stronger than Hate" message and slogan and started donning a  modified Steelers logo — replacing one of the three hypocycloids with the Star of David.
Last year, a day after the shooting, the Steelers started their game with a moment of silence with a prayer for the shooting victims. This was followed by cheers for local rock legend Donnie Iris, who sang the national anthem.
30 SPORTS FIGURES WHO DIED IN 2019 – TRIBUTE SLIDESHOW 
Rooney released a statement before the game.
"On this anniversary of the tragic day in our city when innocent people were gunned down in the Tree of Life Synagogue, we pause to offer our thoughts and prayers for the families of those who lost their lives, as well as those who survived that terrible day," Rooney's statement read. "Since that day our community has resolved to stay stronger than hate and anti-Semitism. As we did a year ago, we will again ask our fans at the game on Monday night to stand together and observe a moment of silence in honor of the victims and their families."