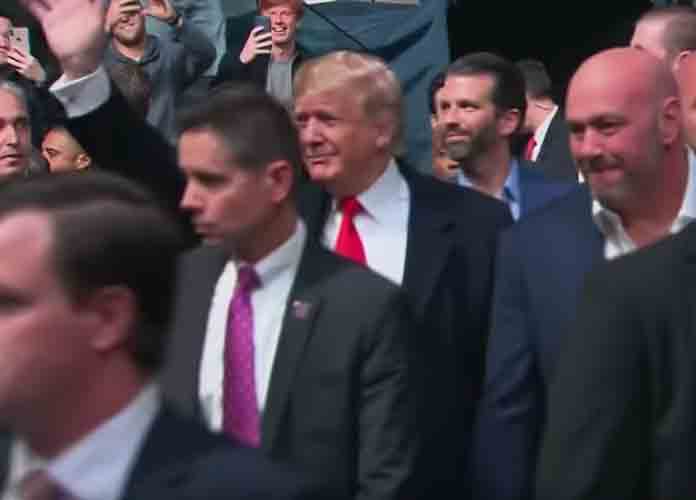 President Donald Trump was treated to loud boos on Saturday upon entering Madison Square Garden in New York ahead of a mixed martial arts fight.
Trump — who also received some cheers — was at the venue to watch the main card of UFC 244, which saw Jorge Masvidal beat Nate Diaz in three rounds.
The boos mark the second time in a week that Trump receives a cold welcome at a public sporting event. On Oct. 27, fans at Nationals Park booed the president during Game five of the World Series and chanted "lock him up!"
100 CELEBRITIES WHO DIED IN 2019 – TRIBUTE SLIDESHOW
Several people also stood outside MSG on Saturday to protest Trump attending UFC 244.
In a tweet, Trump compared the vibe at MSG to one of his rallies, saying there was "great energy" at the UFC event before announcing he would be traveling to Washington and Kentucky.
Trump also congratulated Masvidal on his victory, while the UFC star called the president a "bad motherf—er" before mentioning "the money that he's made" and "the obstacles that he's conquered."
Trump attended UFC 244 alongside sons Donald Trump Jr. and Eric Trump, as well as Republican Reps. Kevin McCarthy (R-California), Peter King (R-New York) and Mark Meadows (R-North Carolina).