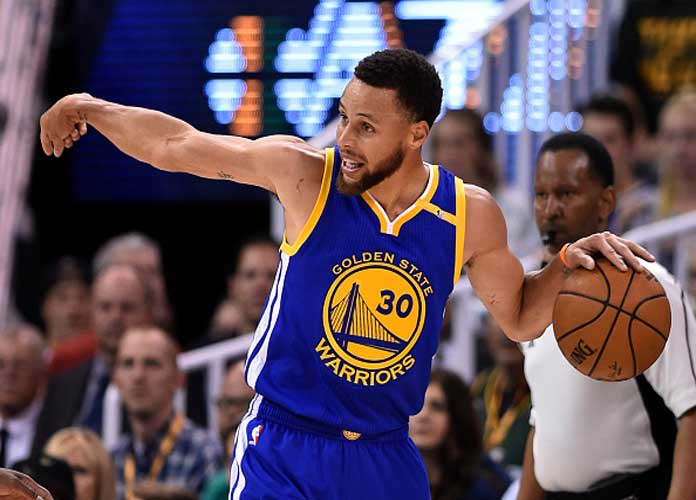 Stephen Curry will not be able to help his team until at least February after being ruled out for the next 3-4 months with a broken left hand.
The All-Star point guard, who has led the Golden State Warriors to five consecutive NBA finals appearances, sustained the injury in Wednesday's 121-110 loss to the Phoenix Suns.
With Curry out, theWarriors are likely to struggle through this NBA season and could potentially not make the playoffs — let alone the finals — this year. These struggles are further compounded by the loss of deep-threat guard Klay Thompson, who is most likely out for the entire season as he needs to rehab his surgically repaired ACL.
"It's been a tough start for us on many levels," head coach Steve Kerr said. "Obviously this puts us in a tough spot."
30 SPORTS FIGURES WHO DIED IN 2018 – TRIBUTE SLIDESHOW 
With a shortened season and more time to rest, Curry has begun to turn his focus to the 2020 Olympic Games in Tokyo. Even after all of the accolades that Curry has amassed over his career — personal or team — the one thing he is still searching for is an Olympic gold medal. After this past summer's FIBA World Cup, the U.S. team will certainly be looking for redemption after an abysmal seventh-place finish. Team USA got bounced by Serbia much sooner than they were supposed to.
The Warriors star's father, Dell Curry, also remained adamant that the point guard will be ready for the Olympic games in late July:
"Absolutely. That was definitely a goal coming into this year. He wants to play in the Olympics," Dell Curry told The Undefeated on Friday night. "This is a little setback, but hopefully it's a goal he can strive for through his rehab."
The United States team will likely count on Curry heading into the Olympics and greatly benefit from having him on the court, especially because it remains unlikely that Thompson will be healthy in time for those games. The Americans will definitely be hoping to put on a much better showing in Tokyo next July than they did this past summer.