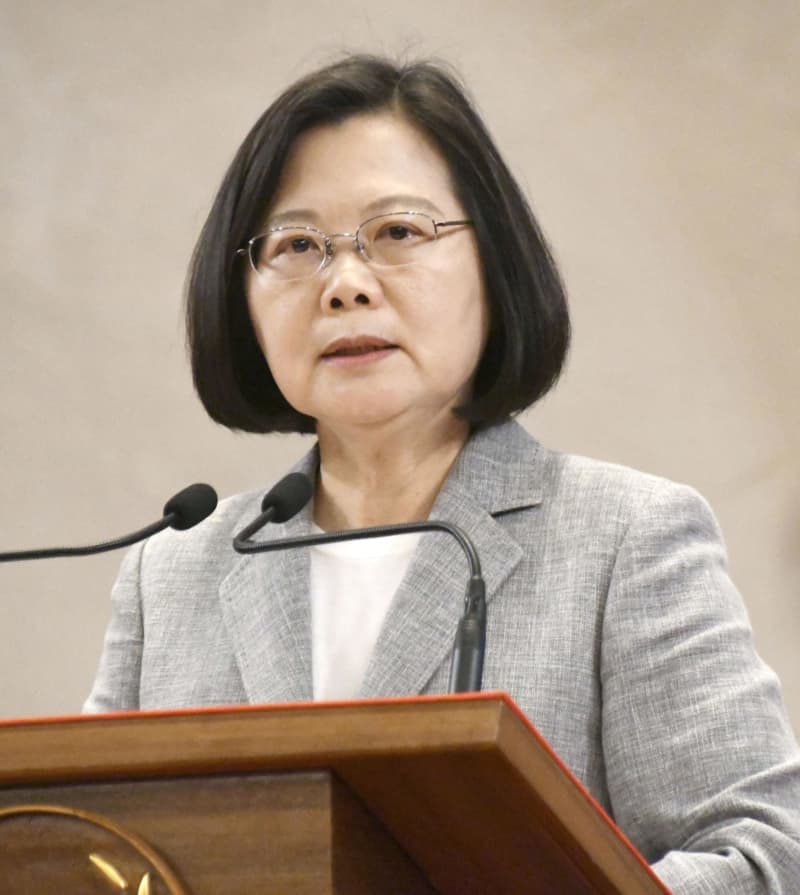 Taiwan's pioneer offshore commercial wind power plant has been completed, President Tsai Ing-wen announced on Tuesday, moving a step forward toward her government's renewable energy generation goal of 20 percent by 2025.
Speaking at the ceremony in Miaoli County, northwestern Taiwan, Tsai said the Formosa 1 offshore wind farm will become fully operational by year's end, generating 128 megawatts of electricity, equivalent to that used by 128,000 households annually.
"After pioneering the development of renewable energy in Asia, our next goal is to become a development center of green energy in Asia," Tsai said.
Formosa 1 is a multinational project invested by global power companies. Danish energy developer Orsted A/S owns a 35 percent stake, followed by Japan's power producer JERA Co. with 32.5 percent, Australia-based Macquarie Capital with 25 percent and Taiwan's Swancor Renewable with 7.5 percent.
Construction began in 2013. The first phase of installing two 4 MW turbines along 6 kilometers off the coast of Miaoli County was completed in October 2016. They went on-line in April 2017. The second phase of installing 20 120 MW turbines was completed last month and is scheduled to become operational at the end of this year.
With the completion of the project, Taiwan's government hopes to generate one-fifth of its electricity from renewable energy by 2025, with 5.7 gigawatts of offshore wind power and 20 GW of solar energy.
Calling the completion of the project a "historic moment," Matthias Bausenwein, chairman of Orsted Taiwan, said Formosa 1 is a milestone not only in Taiwan's bid to develop renewable energy, but also in his company's effort to expand the Asian market.
"Our vision is to create a world that runs entirely on green energy," he said. "We're honored to see this vision gradually materialized in Asia."
JERA Co. President Satoshi Onoda, said the continental shelf off the Miaoli coast is ideal for the installation of offshore wind turbines, adding that he hopes his company can apply the knowledge and experience gained from the Taiwanese project to future projects in Japan.
Construction of Formosa 2, which is close to the first wind farm, has already begun. The 376 MW offshore wind project will consist of 47 8 MW turbines, generating power equivalent to that used by 380,000 households annually.