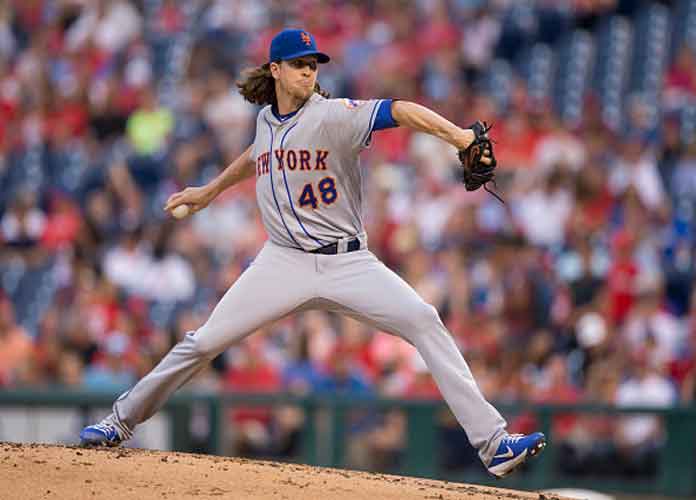 New York Mets pitcher Jacob deGrom won his second consecutive NL Cy Young Award on Wednesday after beating out Washington Nationals ace Max Scherzer. 
The 31-year-old Mets right-hander also edged out Los Angeles Dodgers pitcher Hyun-Jin Ryu after winning 29 of 30 first-place votes. Washington Nationals pitcher and World Series MVP Stephen Strasburg finished fifth in Cy Young voting after finishing with a 3.32 ERA and 251 strikeouts. DeGrom is now the seventh NL pitcher to win the Cy Young two years in a row or more. He joins a list that includes Scherzer, Clayton Kershaw and Hall of Famer Sandy Koufax.
After struggling at the beginning of this season, deGrom returned to the prowess that earned him the Cy Young last year and finished this season 11-8 with a 2.43 ERA and an MLB-leading 255 strikeouts over 204 innings. The Mets ace was particularly stellar in his final 23 starts this season, as he allowed more than two runs only four times. On the day of his last start, the Mets were eliminated from wild-card contention after posting an 86-76 record.
SPORTS FIGURES WHO DIED IN 2019 – TRIBUTE SLIDESHOW 
Last year, deGrom also earned 29 of 30 first-place votes to win the Cy Young but finished the season with a 1.70 ERA.
MLB fans on Twitter appeared to react with great excitement to the news of the Mets ace winning this year's Cy Young for the second straight year: