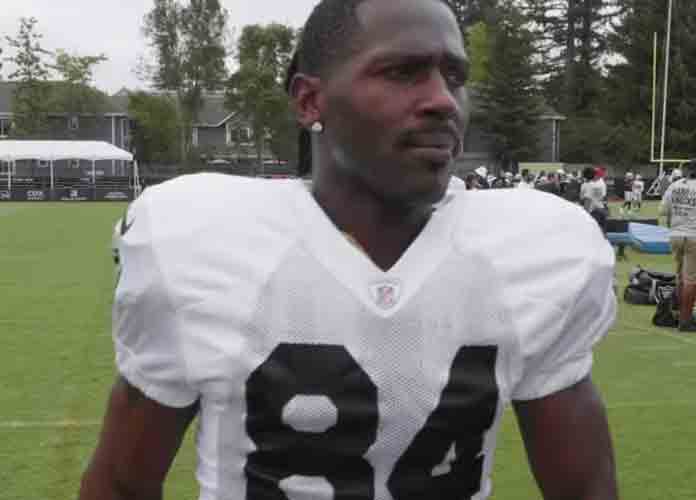 Antonio Brown has apologized to Robert Kraft for causing trouble at the New England Patriots in an Instagram post where Brown is pictured hugging Tom Brady. Brown also thanked Kraft for the good times he experienced at the Patriots. 
Brown captioned his Instagram picture, saying, "Mr.Kraft I apologize sincerely to you and your organization! All I wanted to be was an asset to the organization; sorry for the bad media and the drama! Thank you sincerely AB."
GET NEW ENGLAND PATRIOTS TICKETS HERE!
Brown is involved in sexual-misconduct allegations right now, which is one big reason why teams don't want to sign him. Bill Belichickhas dismissed the idea of Brown playing for his team. Many fans want Brown back on the Patriots and are asking Brady to facilitate that move. 
30 SPORTS FIGURES WHO DIED IN 2018 – TRIBUTE SLIDESHOW 
Belichick at his press conference said, "You'd have to ask Robert about that. I mean, every week you guys ask me about players not on our team and so every week it's going to be the same answer." Belichick seems unamused at the idea of having Brown on the Patriots again but can you blame him? Brown has added unneeded controversy and for a coach that's the last thing you want in your locker room. The Patriots now are 9-1, clearly the best team in the NFL and anything that might distract them is a potential nightmare for Belichick. 
On the other hand, the Patriots' offense has been lackluster. Against the Philadelphia Eagles the only difference-maker was Julian Edelman's trick play, which caught the Eagles off-guard. If the Patriots want to be a Super Bowl winning team, they need all the help they can get. If they can get Brown's attitude in check, they might just start solving their offensive problem in time right before the playoffs.