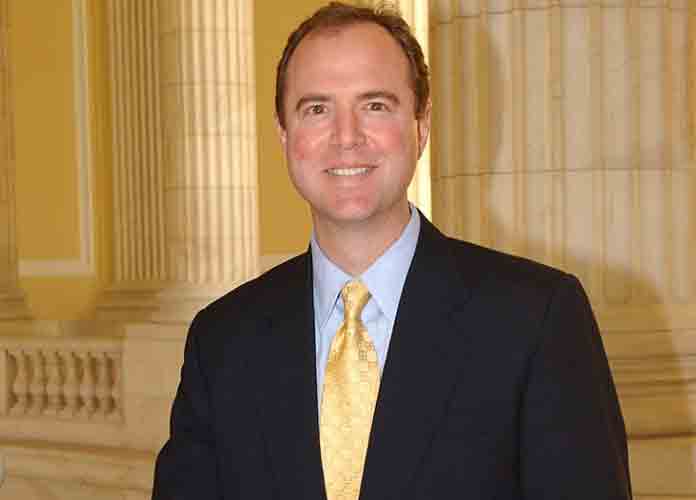 President Donald Trump called House Intelligence Chairman Adam Schiff(D-California) a "deranged human being" during a NATO meeting on Tuesday.
The slew of insults Trump threw at the Democrat leading the impeachment effort included "maniac," "very sick man" and "having a complex."
Trump was speaking to reporters alongside Canadian Prime Minister Justin Trudeau, when he was asked what he would hope to learn if Schiff was to testify as a part of a potential Senate impeachment trial.
"I learn nothing from Adam Schiff, I think he's a maniac," Trump said. "I think Adam Schiff is a deranged human being. I think he grew up with a complex for lots of reasons that are obvious. I think he's a very sick man, and he lies."
Trump also falsely accused Schiff of "making up" his conversation with the President of Ukraine and added that "a lot of people" did not read the transcript of the call.
"This guy is sick," Trump told reporters. "He made up the conversation. He lied. If he didn't do that in the halls of Congress, he'd be thrown in a jail. But he did it in the halls of Congress and he's given immunity."
SLIDESHOW: TOP DEMOCRATS RUNNING FOR PRESIDENT IN 2020
The impeachment inquiry into Trump centers around a July 25 conversation he had with the leader of Ukraine, in which he appeared to pressure their government to launch a probe that would benefit him politically.
Trump's comments came on the same day that Schiff's House Intelligence Committee published a report outlining the evidence gathered against Trump. The 300-page report accused the president of putting "personal political benefit" ahead of national interests and creating "an unprecedented campaign of obstruction of this impeachment inquiry."