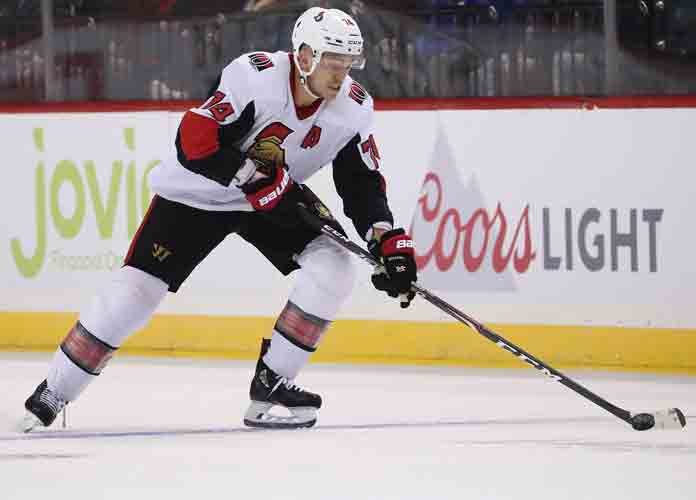 The Ottawa Senators have their own superhero in defenseman Mark Borowiecki. The alternate captain managed to stop a theft on December 1 ahead of the Senators game against the Vancouver Canucks.
He witnessed someone break into a parked vehicle in an area of Vancouver and then take off with a bag on a bicycle. Borowiecki stopped the man by clotheslining him, where he then wrestled the man to the ground and took back the stolen bag. Police are still on the lookout for the thief.
Twitter became full of compliments and praise for the Senators leader as people sought to express how amazing a player he is. Before Tuesday night's game, Borowiecki joked, "I'm a mediocre fighter on the ice, but I'm very confident handling myself off the ice."
He received a text of gratitude from the owner of the car who was surprised to learn he was an Ottawa Senators player. According to Borowiecki, she said, "I'm actually a huge Leafs fan", in reference to the Toronto Maple Leafs.
From 2011-2013, Borowiecki spent time bouncing back and forth from the Ottawa Senators and the Binghamton Senators, the AHL affiliate team to Ottawa. Since 2013, he has played for the Ottawa Senators as a powerhouse defenseman and alternate captain and has earned the nickname "Boro Cop" for his physical play.
"Boro Cop" decided to take his physical style of play to the streets to fight crime and one lucky woman is thankful for this NHL superhero as there are smiles all around.
People on social media couldn't help but rave about Borowiecki's heroic actions: