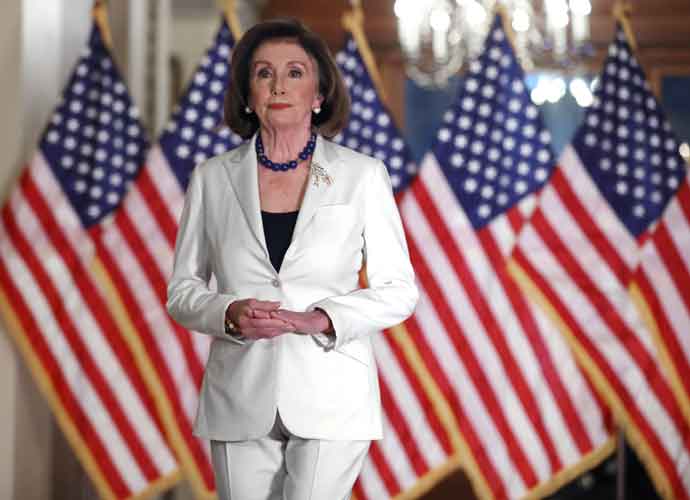 Speaker Nancy Pelosi (D-California) went off on a reporter after being asked if she hated President Donald Trump.
"I don't hate anybody," she said as she made her way back to the podium.
"I was raised in a way that was a heart full of love and always pray for the president and I still pray for the president," she said. "I pray for the president all the time. So don't mess with me when it comes when it comes to words like that."
SLIDESHOW: TOP DEMOCRATS RUNNING FOR PRESIDENT IN 2020
Referencing her faith, she continued: "As a Catholic, I resent your using the word 'hate' in a sentence that addresses me."
She acknowledged that there are issues she disagrees with the President about, but firmly stated that her direction to draft articles of impeachment against Trump was solely rooted in the Constitution, not in hate.
"I think the president is a coward when it comes to helping our kids who are afraid of gun violence," Pelosi said. She added, "I think he's in denial about.. the climate crisis. However, that's about the election… Take it up in the election."
"This is about the constitution of the United States and the facts that lead to the president's violation of his oath of office," she said.
Pelosi instructed lawmakers to begin drafting articles of impeachment on Thursday.
"Sadly, but with confidence and humility, with allegiance to our founders, and a heart full of love for America, today I am asking our chairmen to proceed with articles of impeachment," she told reporters on Capitol Hill. "The president has left us no choice but to act."