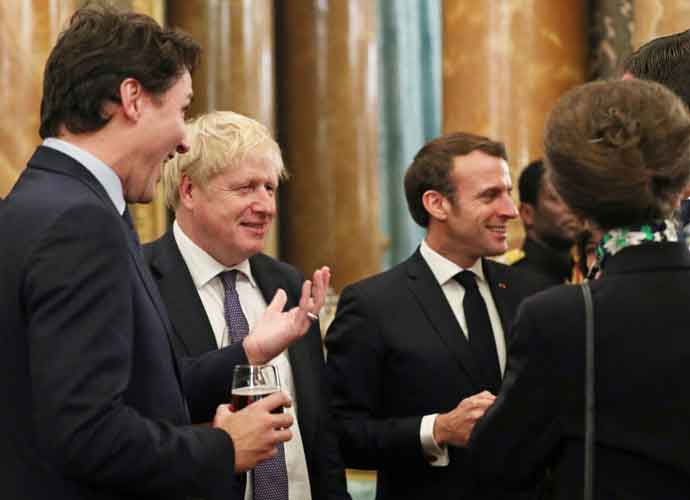 Democratic presidential candidate Joe Biden released a campaign video on Wednesday claiming President Donald Trump is "a president the world is laughing at," after a video surfaced of several world making mocking comments about Trump during the NATO summit.
The video shows a compilation of news anchors talking about how Trump is perceived by other leaders and concludes with an excerpt from a speech by Biden speech claiming Trump is incapable of world leadership.
SLIDESHOW: TOP DEMOCRATS RUNNING FOR PRESIDENT IN 2020
Biden tweeted the video Tuesday night and wrote, "The world is laughing at President Trump. They see him for what he really is: dangerously incompetent and incapable of world leadership."
He continued, "We cannot give him four more years as commander in chief."
"President Trump continues to embarrass us on the world stage," Biden wrote in a follow-up tweet that linked to his campaign donation page. "We need a president who is ready on day one to repair our global reputation and restore American leadership abroad."
The mocking video Biden is referencing is a 25-second clip showing British Prime Minister Boris Johnson, French President Emmanuel Macron, Dutch Prime Minister Mark Rutte and Canadian Prime Minister Justin Trudeau laughing about Trump's behavior, particularly his willingness to talk to reporters for extended periods of time.
At a campaign event in Ames, Iowa on Wednesday, Biden referenced the video "where our NATO allies caught off guard making fun of the President of the United States of America."
"When is that, did you ever think you'd see that happen? Ever?" he continued. "And it matters to us. It matters to our security. But it gets back to basic fundamental values. And where are those values rooted?"
Biden has a personal policy of not criticizing presidents while they are abroad, which likely explains why the video was published 30 minutes after Trump returned to the U.S.
"I never say anything negative about a president while he… a particular foreign policy issue… while that president is abroad," Biden said at the Ames event.