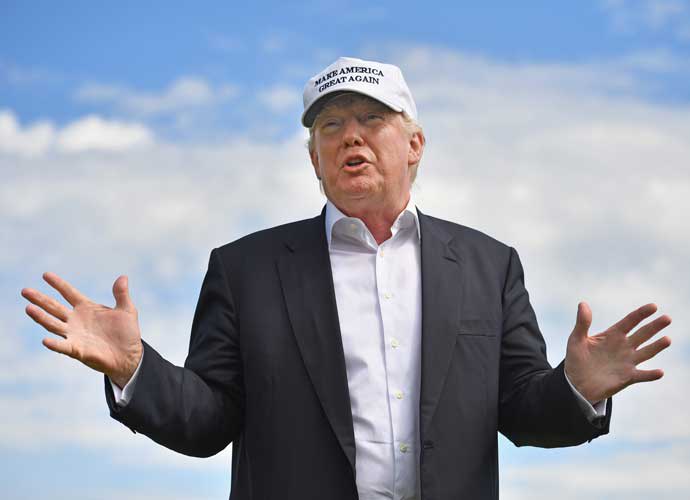 Sunday marked a Twitter firestorm from President Donald Trump, as he tweeted and retweeted a grand total of 105 times.
The Twitter overload, which blew up the phones of anyone who had their notifications on for the President, came the day before House impeachment investigators presented their findings to the Judiciary Committee. As such, the tweets mainly called out Democratic rivals, denounced the impeachment and labelled mainstream news outlets as "fake."
For those who do not wish to sift through Trump's seemingly endless Twitter feed, here is a compilation of his most important tweets from Sunday, which touch on the themes mentioned.
10:17 a.m. — Trump says Kim Jong Un must denuclearize
"North Korea, under the leadership of Kim Jong Un, has tremendous economic potential, but it must denuclearize as promised. NATO, China, Russia, Japan, and the entire world is unified on this issue!" Trump wrote in a second tweet.
On Thursday, North Korean Vice Foreign Minister Ri Thae Song said, "[It is] entirely up to the U.S. what Christmas gift it will select to get," hinting that they will resume missile tests.
10:17 a.m. — Trump calls impeachment "a hoax"
The White House opted out of participating in the Judiciary hearings, believing they would not be granted fair process. Speaker Nancy Pelosi (D-California) instructed lawmakers to draft articles of impeachment, indicating that the process could potentially be over before Christmas.
The impeachment centers around Trump's interactions with Ukraine, accusing him of improperly pressuring the foreign government to open a probe that would benefit him politically.
2:59 p.m. — Trump praises himself and denounces "fake news"
Trump took credit for increased NATO spending commitments after he accused European allies of not paying their fair share relative to the U.S. Foreign Policy reports that the European countries in the agreement have steadily increased their defense commitments since 2014, when Russia annexed the territory of Crimea.
Media coverage of the NATO summit last week largely focused on the world leaders who were caught mocking Trump's behavior, and the president's abrupt departure soon after.
2:59 p.m. — Trump calls Rep. Adam Schiff "corrupt" and a "criminal"
Trump has had daggers out for House Intelligence Chairman Adam Schiff (D-California), as he was responsible for leading the impeachment effort and protecting the whistleblower whose complaint sparked the inquiry. Trump has accused him of lying and abusing his power.
SLIDESHOW: TOP DEMOCRATS RUNNING FOR PRESIDENT IN 2020
6:20 p.m. — Trump criticizes CNN
Trump targeted CNN, which has emerged as the leading leftwing mainstream news outlet, because of their coverage of the impeachment inquiry. "Lost all credibility," he wrote about the cable news network.
6:20 p.m. — Trump goes after Democrats
Quoting FOX anchor Maria Bartiromo, Trump tweeted that "[t]he Democrats have thrown a wrecking ball at our Democracy." His rampant criticism of democrats has polarized party lines.
Of the Sunday tweets, at least 36 mentioned "impeachment," "impeach" or "impeaching," turning the social media site into a propaganda platform to defend himself and his actions.