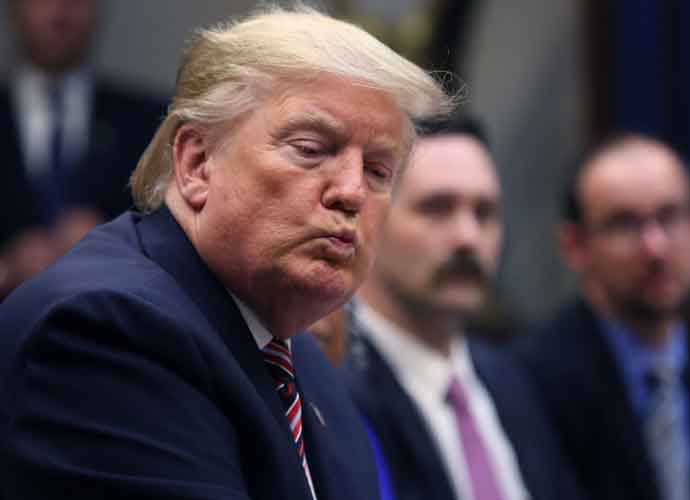 President Donald Trump blasted House Democrats on Twitter Tuesday for releasing two articles of impeachment against him.
House Judiciary Chairman Jerry Nadler introduced two articles of impeachment against Trump – one for abuse of power and another for obstruction of Congress.
Nadler accused Trump of soliciting foreign interference in the 2020 election during the July 25 Trump-Zelensky call, in which Trump urged the Ukrainian President Volodymyr Zelensky to launch investigations into former Vice President Joe Biden and his son.
"It is an impeachable offense for the president to exercise the powers of his public office to obtain an improper personal benefit while ignoring or injuring the national interest," Nadler said on Tuesday. "That is exactly what President Trump did when he solicited and pressured Ukraine to interfere in our 2020 presidential election," he added.
Trump resorted to once again calling the impeachment process a "witch hunt."
A separate Trump tweet criticized House Intelligence Committee Chairman Adam Schiff because of the way he paraphrased a White House transcript of the Trump-Zelensky call. Trump also called Shiff a "totally corrupt politician" in this tweet.
After Trump targeted Schiff, he attempted to clean up his language – tweeting that "Read The Transcripts! 'us' is a reference to the USA not me!"
He was referring to the section of the White House released Trump-Zelensky call transcript, where he stated he would like Zelensky "to do us a favor."