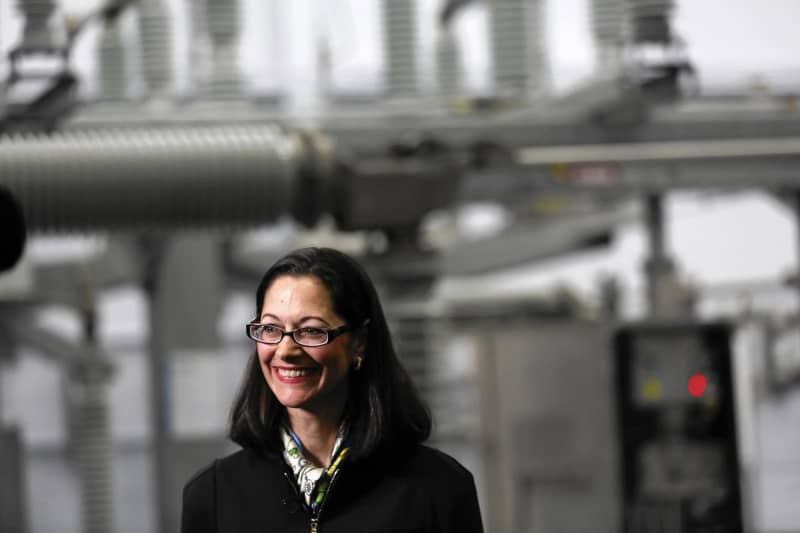 CHICAGO — A shareholder lawsuit seeking class-action status has been filed against Exelon Corp. and its top executives, alleging the utility misled investors concerning its lobbying activities and a federal investigation into its conduct, news of which caused the stock price to fall.
The suit states that Exelon regulatory filings made in July and October disclosed the company's receipt of grand jury subpoenas from the U.S. Attorney's Office for the Northern District of Illinois that were related to its lobbying activities and communications with certain individuals. The Oct. 9 filing with the Securities and Exchange Commission also disclosed the company's board had formed a special committee in June to deal with the subpoena and any resulting actions.
The complaint, filed in federal court in Chicago Monday on behalf of shareholder Joshua Flynn, says Exelon's stock price fell 4.57%, to close at $44.91 a share on Oct. 16, a day after Exelon announced the departure of Exelon Utilities CEO Anne Pramaggiore, who formerly served as ComEd president and CEO. It also says that shares fell 2.51%, closing at $45.49 a share, on Oct. 31, after the utility disclosed in a quarterly financial report that the SEC had begun an investigation of Exelon and ComEd's lobbying activities.
The suit also alleges the stock fell by 15 cents a share on Nov. 1, to close at $45.34 a share when the Chicago Tribune reported that "'a source with knowledge of the case in Chicago' confirmed that 'Pramaggiore is one focus of the ongoing federal investigation'" and that the "'ComEd lobbying investigation dates to at least mid-May.'"
Exelon's stock price on Nov. 1 was down a total of 2.83% since the SEC investigation was announced, the suit alleges.
In addition to the utility, the suit names Exelon CEO and President Christopher Crane, Exelon CFO Joseph Nigro, ComEd CEO Joseph Dominguez and ComEd CFO and Treasurer Jeanne Jones as defendants.
The utility does not comment on pending litigation, ComEd spokeswoman Jean Medina said.
The potential class includes shareholders who purchased stock between Feb. 9 and Nov. 1. Exelon filed its 2018 annual report with the SEC on Feb. 8, which included a "code of business conduct," the suit states.
———
©2019 Chicago Tribune