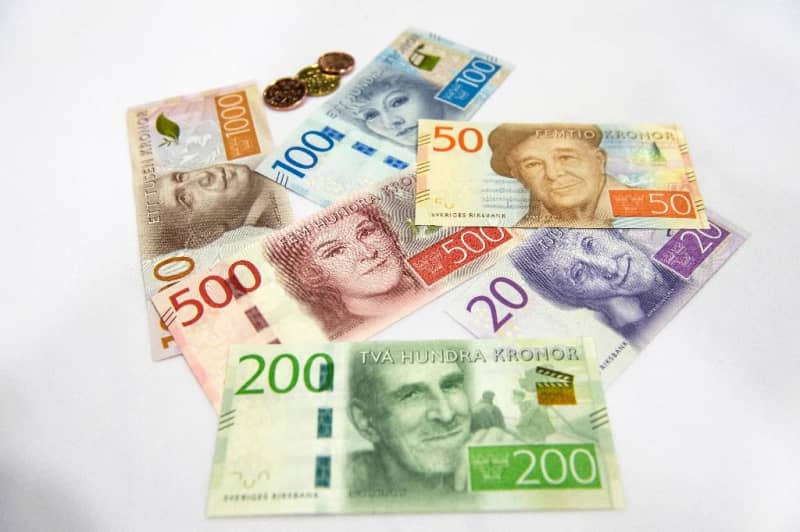 Stockholm (AFP) - Sweden's central bank announced Thursday it was raising its main interest rate by 0.25 percentage points to zero percent, becoming the first country to end its experiment with negative interest rates.
The Riksbank said in a statement that given that inflation was near its target of two percent, and was likely to stay that way, it had decided to hike the repo rate.
In early 2015 the Riksbank, which is the world's oldest central bank, lowered its guiding interest rate to -0.10 percent for the first time, and had kept it in negative territory since.
A number of central banks have adopted negative interest rates, which means they charge commercial banks for holding their reserves in order to encourage lending to the real economy to boost sluggish economies and ward off the threat of dangerous deflation.
The Riksbank added that "the repo rate is expected to remain at zero percent in the coming years" and that it would maintain an expansive monetary policy and continue purchasing government bonds.
Robert Bergqvist, chief economist at the Swedish bank SEB, said the decision had been widely expected, even though critics have described the Riksbank as "tone-deaf" by raising the rate at time when the Swedish economy is showing signs of slowing down.
On Thursday, two of the bank's six governors objected to the decision to raise the rate, citing concerns over inflation in the long term.
The long period of slow growth and muted inflation has left central banks with negative rates in a conundrum as they wer intended to be a temporary measure that over the longer term could have serious consequences as it reduces returns on savings for retirement and makes banking unprofitable. But a return to positive rates would likely slow growth and push down inflation.
According to Bergqvist, Sweden's exit from negative rates highlighted that among central banks the "downsides" of negative rates have become more of a concern, and that it may have unintended consequences.
"You're sending a signal of crisis with a negative rate," Bergqvist told AFP.
While central banks hope that negative interest rates will boost spending, "people instead start saving money when they view it as a crisis measure", he said. 
In the neighbouring eurozone, negative interests and bond-buying by the European Central Bank has also sparked discontent in some quarters, but it equally faces a situation where raising rates could snuff out sluggish economic growth.