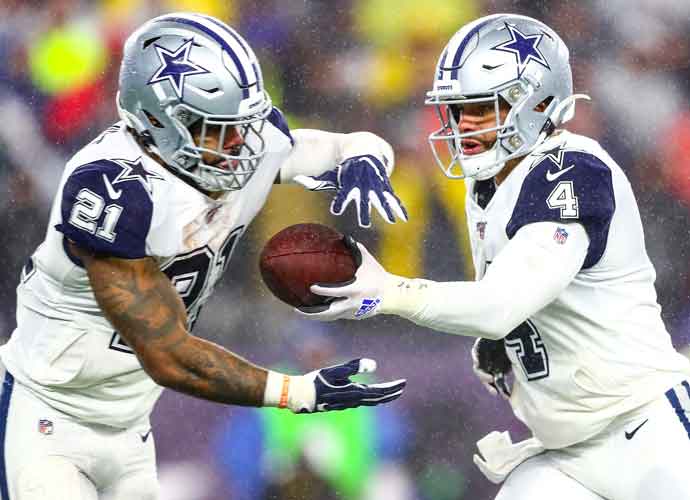 As the Cowboys fall short of making the playoffs, head coach Jason Garrett waits to see if he will continue his run with Dallas.
He has expressed interest in continuing to coach the Cowboys, but is unsure if they will extend his contract.
Owner Jerry Jones declined to comment on any future decisions and reiterated his belief in Garrett.
30 SPORTS FIGURES WHO DIED IN 2018 – TRIBUTE SLIDESHOW 
"I really want to make sure I'm clear about that and communicate that there's no door shut here tonight," Jones said. "None, anywhere, is shut. This is not what this is about…. I'm not doing that here."
The Cowboys beat the Redskins 47-16 at AT&T Stadium and Garrett, along with his family, embraced the moment in the hours following the game.
Bouncing back after a tough loss to the Philadelphia Eagles, quarterback Dak Prescott had a 303-yard night with four touchdowns and Ezekiel Elliot ran for 124 total yards and two scores.
"I don't know if I've ever been disappointed after a win, to be honest," Prescott said. "To know that the team won't be the same, it changes every time, that's something that I'll never get used to as long as I'm in the NFL. It hurts."
In response to what Garret means to him, Prescott said, "Everything. I mean, he drafted me. He's the reason I'm here. He's a great guy. Respect and love everything he stands for: the coach he is, the man he is, somebody I look up to. Thankful for his impact."
The future of Garrett and the Cowboys hangs in the balance as Jones must decide how to proceed going into the 2020 season. All he knows is that he's ready for improvement.