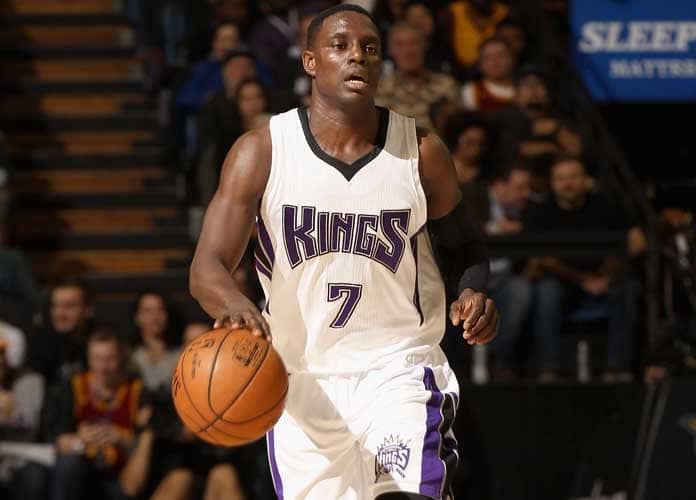 Former Pacer point guard and NBA veteran Darren Collison is considering signing with a team in February after announcing his retirement before free agency last season. Not surprisingly the Lakers and the Clippers are the two favorites to land the former UCLA star, league sources told ESPN.
Collison is only 32 and his retirement announcement came out of nowhere last June. The 10-year veteran has always been a productive point guard with career averages of 12.5 points, 2.7 rebounds and 5 assists per game. The last two seasons he's steadily improved his three point percentage shooting 43%. Last year he started 76 games and also averaged a career-high six assists.
Collison joined The Undefeated for an interview with ESPN's Marc Spears last June to discuss his reasons for retiring. "While I still love basketball, I know there is something more important, which is my family and my faith. I am one of the Jehovah's Witnesses and my faith means everything to me. I receive so much joy from volunteering to help others and participate in a worldwide ministry. The joy I feel is unmatched." Collison said.
Other contenders have kept in touch with Collison's agent, Bill Duffy of BDA Sports, and friends of Collison, according to league sources. It is still unclear if the former Pacer will join a team before the NBA's trade deadline. The Lakers and Clippers are still trying to put together trade proposals for Grizzlies' swingman and former NBA Finals MVP Andre Iguodala. He hasn't dressed once this season, and Memphis would prefer to get something for him in return instead of buying out his contract.
Another team that could use Collison is the Utah Jazz. Mike Conley was their big acquisition this offseason, but the former Grizzly is off to a rocky start averaging just over 13 points a game and shooting a career low 36% from the field. Conley is dealing with an injured hamstring and only played in three games for the Jazz in December. They could also use another bench player to handle the ball and run the offense to take some pressure off Donovan Mitchell.
Both LA-based teams could use his scoring and ball-handling abilities, but the Lakers need him more. Besides Rajon Rondo the back up point guard position could use more production. Alex Caruso is out with a calf injury and Quinn Cook is shooting a career low 31% from three point range and doesn't provide much else on offense. Collison could give them more depth and is a much more consistent player than the latter.
However, he did spend one season with the Clippers in 2013-14 as a back up to Chris Paul, so maybe his familiarity with coach Doc Rivers will give them the upper hand in the bidding war. We'll have to wait and see.