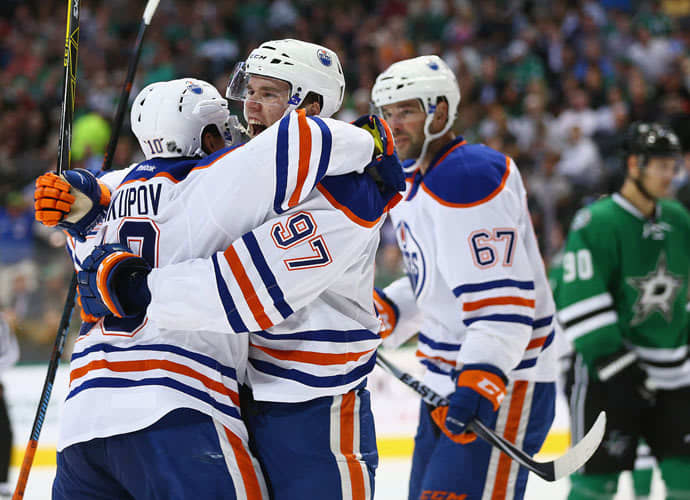 The 2019-20 NHL season All-Star Game rosters were released Monday. The usual suspects made the list: Connor McDavid, Leon Draisaitl, David Patrnak, John Carlson, and Jordan Binnington, to name a few. Alex Ovechkin opted to skip the weekend so a few stars won't take the ice in St. Louis come the end of the month.
GET DEALS ON TICKETS FOR THE NHL ALL STARS HERE!
But experts and fans alike are looking at who got snubbed from this year's All-Star roster.
Right winger Andrei Svechnikov of the Carolina Hurricanes seemed a very likely choice from the Metropolitan Division. In 39 games, he had 17 goals and 21 assists, a likely feat to land anyone a spot on the roster.
Boston Bruins' own left winger Brad Marchand has seemed to be a game-changer, but it wasn't enough to get him on the ballot. The Hart Trophy finalist has 20 goals and 39 assists on the season, and although his reputation as an on-ice villain precedes him, his stats speak for themselves.
Max Pacioretty of the Vegas Golden Knights was left off the list as well, quietly making a career season. The left winger is 15th in raw points, tied for 13th in primary points, and third in shots. With a steady pace consisting of 31 goals, 78 points and 330 shots thus far, this Knight potentially should have been on the list with the best of them.
Rookie defenseman Cale Makar of the Colorado Avalanche has boasted an impressive first season, earning the spot of second-leading scorer for the Avalanche, a team that sits with the second-most points in the Western Conference. Playing over just 20 minutes per game, his 29 points in 31 games puts him eighth in defensemen scoring.
Many more were snubbed from the roster this All-Star game, but as the league continues to grow and better players begin to shine, those on the perimeter peak in and hope to compete.
The 2020 Honda NHL All-Star Weekend will take place January 24-25 at the Enterprise Center in St. Louis, Missouri.