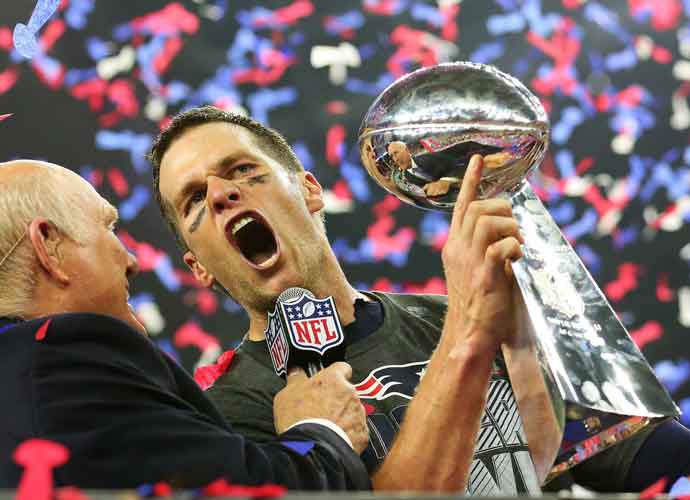 Coming off a head-scratching playoff loss to the Titans at home Saturday, the Patriots head into this offseason hoping to re-sign Tom Brady as the 42-year-old enters free agency for the first time in his career. There had been rumors of a rift between Brady and coach Bill Belichick over the last couple of years, but owner Robert Kraft is determined to bring the six-time Super Bowl champion back to New England.
Prior to being knocked out of the playoffs, Kraft told NBC Sports' Peter King, "My hope and prayer is No. 1, he [Brady] play for the Patriots. Or No. 2, he retires. He has the freedom to decide what he wants to do and what's in his own best personal interest."
Following the loss Brady told the media, "I don't know what's going to happen. I'm not going to predict it. No one needs to make choices at this point. I love playing football. I love playing for this team. I've loved playing for this team for two decades and winning a lot of games. I don't know what it looks like moving forward, so we'll just take it day to day."
He also had a message for Patriots' fans. "I personally appreciate everything they've contributed — not just this year, but a lot of years. Just very grateful for the experience playing this year for the team, this organization, and over the course of my career, too. I appreciate it. I hope I've always tried to do the right thing out there. Who knows what the future holds? So I'll leave it at that."
SLIDESHOW: 50 GREAT SPORTS FIGURES WHO DIED IN 2019
Brett Favre and Peyton Manning are two quarterback legends who left their teams later in their careers, but Kraft is hoping Brady doesn't choose the same path. "I'm thinking of all that, of all the quarterbacks who went elsewhere, and I just hope and believe that Tom … he is so special that he's earned the right to do what's best for him. … But I just hope and pray we fit into his plans," Kraft said.
Brady enters free agency on March 18.