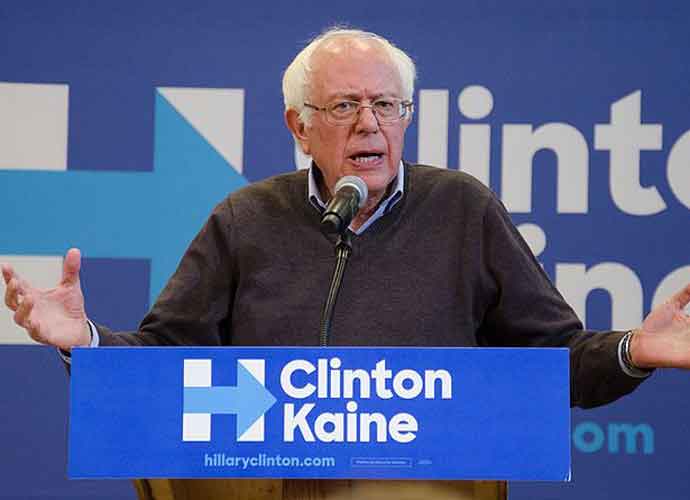 With the Iowa Caucus just under a month away, Bernie Sanders has stepped up his attack on former Vice President Joe Biden. 
In the wake of the airstrike that killed Iran's top General and leader of the Quds Force, Sanders said this week that Biden's track record proves he would not the strongest candidate to go up against President Donald Trumpin the 2020 Presidential Election. In an interview with CNN, Sanders said, "Joe Biden voted and helped lead the effort for the war in Iraq, the most dangerous foreign policy blunder in the modern history of this country." 
This comes immediately after a poll released Sunday by CBS News depicted that both Sanders and Biden were tied to win the Iowa Caucus. Another poll conducted by Emerson College also concluded in a tie between the two candidates. Polling in New Hampshire, where they're set to have their primaries on February 11th, shows a similar trend. 
Brad Bannon, a Democratic strategist, said, "They're not fighting to eat into each other's bases… They're going after the undecided voters, your swing voters."
In a campaign rally in Des Moines, Iowa, on Saturday, Biden told the crowds, "It's not to suggest I haven't made mistakes in my career, but I would put my record against anyone in public life in terms of foreign policy," referring to his experience as vice president and, previously,  a member of the Senate Foreign Relations Committee.
Biden's approach differs from other candidates who are claiming they're the only ones equipped to beat Trump. Instead, he's been spreading a theme of unity, saying in a speech on Tuesday, "We need to use our system to bring us together as a nation — not abuse it to rip us apart." 
Still, Sander continues to criticize the former vice president, saying, "if you're Donald Trump and you got Biden having voted for the war in Iraq, Biden having voted for these terrible, in my view, trade agreements, Biden having voted for the bankruptcy bill. Trump will eat his lunch."