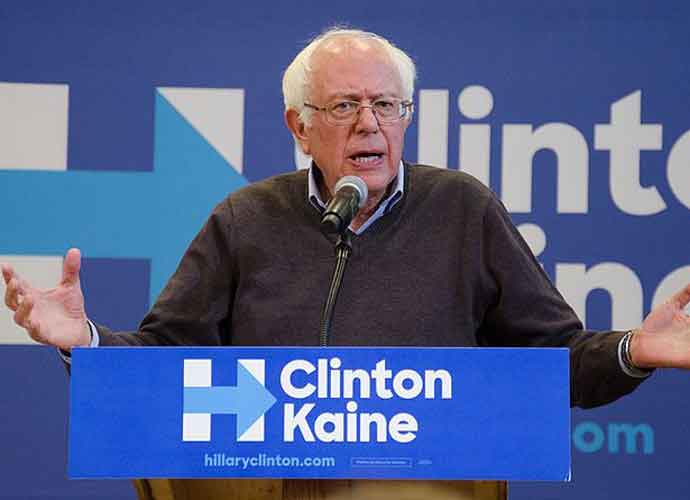 Sen. Bernie Sanders (I-Vermont) and Sen. Elizabeth Warren (D-Massachusetts) clashed at the highly anticipated Democratic Presidential Debate Tuesday night after reports of Sanders not believing a woman could become president. 
This comes after CNN reported on Monday that Sanders allegedly told Warren in a private meeting in 2018 that he didn't believe a woman could win the election. Warren has since confirmed the story. 
When asked, Sanders vehemently denied the claims. "Anybody knows me knows that it's incomprehensible that I would think that a woman cannot be president of the United States."
He continued by saying that he only announced his candidacy in 2016 after he knew Warren wouldn't run. "There was a movement to draft Senator Warren to run for president," Sanders said. "And you know what, I stayed back. Senator Warren decided not to run, and then I did."
In response, Warren noted that Sanders was her friend, but continued to defend her claim that Sanders did tell her he didn't believe a woman could win the presidential election. She added that compared to the men running (Joe Biden, Pete Buttigieg, Sanders and Tom Steyer), the women democratic presidential candidates had a better chance of winning. 
"Collectively, [the men] have lost 10 elections. The only people on this stage who have won every single election that they've been in are the women: [Sen. **Amy Klobuchar**] and me," Warren said. "And the only person on this stage who has beaten an incumbent Republican anytime in the past 30 years is me."
SLIDESHOW: TOP DEMOCRATS RUNNING FOR PRESIDENT IN 2020
Sanders came back in defense, saying he too had beaten a Republican incumbent for the race for senator in his state, referring to  his election to the House of Representatives in 1990. "Well, just to set the record straight, I defeated an incumbent Republican running for Congress."
On her final remarks on the matter, Warren noted previous presidential candidates who have had discrimination plague their campaigns. "Back in the 1960s, people asked, 'Could a Catholic win?' Back in 2008, people asked if an African-American could win. In both times, the Democratic Party stepped up and said yes. Got behind their candidate, and we changed America. That is who we are."