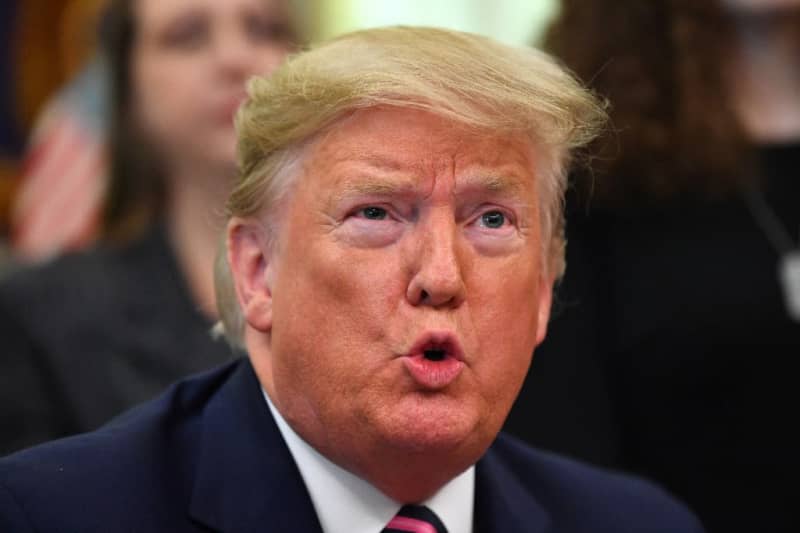 New York (AFP) - Wall Street surged to new heights on Thursday but markets elsewhere struggled.
Investor attention in Asia and Europe moved beyond a trade deal signed by China and the United States on Wednesday to corporate earnings and the global economic outlook.
However, it was more trade news on Thursday that helped lift New York to another set of record closes as markets welcomed the US Senate's approval of the new US-Mexico-Canada Agreement on trade.
One of the notable winners was Google parent Alphabet, which topped $1 trillion in market capitalization, joining Apple and Microsoft in the elite club of trillion-plus firms.
"A lot of the uncertainties that we were facing last year have been cleared," Maris Ogg of Tower Bridge Advisors told AFP, adding that there has been a "collective sigh of relief" as markets have seen recession fears recede.
She also said lofty stock valuations were "a little worrisome" but added that "bull markets don't usually end because of valuations unless it gets very extreme."
Shares in European carmakers hit the brakes as Germany's defense minister confirmed that the United States threatened to impose a 25 percent tariff on European auto exports if continental heavyweights continued to back a nuclear deal with Iran.
Share prices of BMW, Renault, and Volkswagen all ended the day with losses of more than 1.0 percent.
Most European stock markets were lower "with the US-China signing ceremony a day earlier failing to provide much excitement or spark another rally," remarked Craig Erlam, senior market analyst at traders OANDA Europe.
The North American trade deal approved Thursday now awaits Trump's signature, which is not in doubt.
The USMCA changes content rules on auto manufacturing, requires higher salaries for some Mexican auto workers, and also makes changes to dispute settlement, e-commerce rules and Mexican labor laws.
A day earlier, Washington and Beijing put their trade war on pause to sign a partial agreement that involved tariff cancelations and reductions and major Chinese purchases of US exports.
Equities have been rallying since last month's announcement of a US-China deal.
"There's relief at the situation progressing in a positive way that removes some uncertainty but disappointment at the same time that tariffs remain in place and will for the foreseeable future," Erlam said.
"Thankfully, (the current) earnings season will provide a handy distraction."
Key figures around 2200 GMT
New York - Dow: UP 0.9 percent at 29,297.64 (close)
New York - S&P 500: 0.8 percent at 3,316.81 (close)
New York - Nasdaq: UP 1.1 percent at 9,357.13 (close)
London - FTSE 100: DOWN 0.4 percent at 7,609.81 points (close) 
Frankfurt - DAX 30: FLAT at 13,429.43 (close)
Paris - CAC 40: UP 0.1 percent at 6,039.03 (close)
EURO STOXX 50: UP 0.1 percent at 3,774.14 (close)
Tokyo - Nikkei 225: UP 0.1 percent at 23,933.13 (close)
Hong Kong - Hang Seng: UP 0.4 percent at 28,883.04 (close)
Shanghai - Composite: DOWN 0.5 at 3,074.08 (close)
Euro/dollar: DOWN at $1.1136 from $1.1150 at 2200 GMT
Pound/dollar: UP at $1.3074 from $1.3038 
Euro/pound: DOWN at 85.18 pence from 85.52 pence 
Dollar/yen: UP at 110.18 yen from 109.90 yen
Brent Crude: UP 1 percent at $64.62 per barrel
West Texas Intermediate: UP 1.2 percent at $58.52
burs-dg/dw