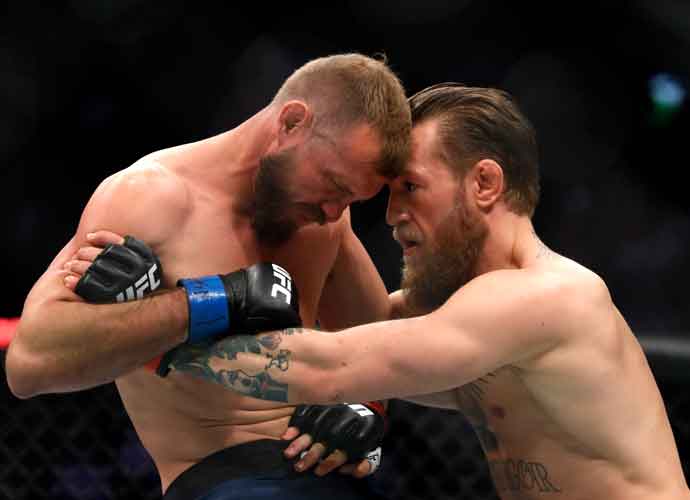 Conor McGregor has begun his comeback tour and quickly when he knocked out Donald "Cowboy" Cerrone in just 40 seconds in UFC 246.
T-Mobile Arena saw an end to McGregor's more than three-year drought and witnessed the fastest finish recorded against Cerrone.
Cerrone, who has developed a reputation for struggling in big moments, did himself no favors last night.
As for McGregor, UFC president Dana White said there should only be one foe for his next fight: the Russian, Khabib Nurmagomedov.
Nurmagomedov is set to fight Tony Ferguson on April 18 at UFC 249, but McGregor has expressed his desire to fight three times this year.
"Look, do I want to see Conor fight three times this year? Sure," White said. "Do I want to see Masvidal against Conor? Sure. But you've gotta do what makes sense, too. And I just really think the Khabib-Conor fight is big for both of their legacies and obviously for the sport."
Celebrities were out in full force last night to watch the McGregor return. Patriots quarterback Tom Brady was in attendance, as well as Carolina Panthers running back Christian McCaffrey and Cleveland Browns defensive end Myles Garrett and quarterback Baker Mayfield.
Actors Matthew McConaughey and Jeremy Renner were present, as well as Steve–O, along with Ludacris.