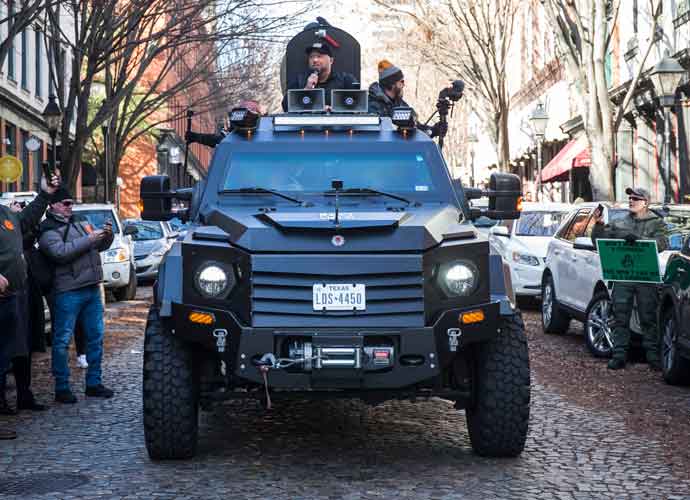 Many heavily armed gun-rights activists gathered on Monday in Richmond, Virginia, to protest new gun control proposals at the state capital. Among them was far-right conspiracy theorist Alex Jones in a military tank, shouting though a megaphone, "We are here in Virginia at the capital in defiance of the globalist tyranny and their attempts to trigger a civil war."
The pro-gun rally organized by the Virginia Citizens Defense League was initially tied to Lobby Day, an annual event where gun rights supporters lobby state lawmakers for looser gun restrictions. A state of emergency was called in fear the demonstration would turn violent. This comes a few days after three members from the Neo-Nazi group The Base were arrested for allegedly planning a shooting at the event.
For the first time in 27 years, Virginia's state government is majority Democratic, causing worry among many right-winged groups that the state will add restrictions to gun ownership.