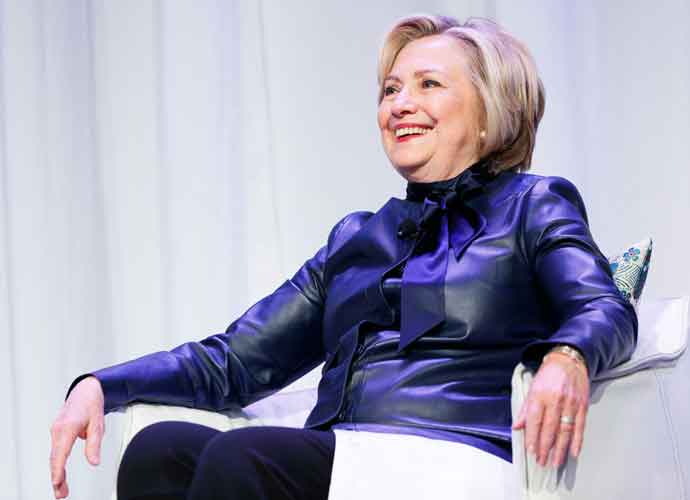 Hillary Clinton, 2016 Democratic presidential nominee, attacked Sen. Bernie Sanders (D-Vermont) in a new docu-series, which follows the presidential candidates, declaring "nobody likes him."
Clinton and Sanders had sparred during the 2016 Democratic primary battle, which turned contentious.
In the four-hour docu-series, which will air on Hulu in March, Clinton sat with a team of Secret Service agents in Pasadena, California, and allowed them to pick her brain – she shared personal accounts and made assessments on her political rivals, Sander and President Donald Trump.
When the conversation turned attention to Sanders, Clinton took her jabs.
SLIDESHOW: TOP DEMOCRATS RUNNING FOR PRESIDENT IN 2020
"He was in Congress for years. He had one senator support him…. Nobody likes him, nobody wants to work with him, he got nothing done. He was a career politician. It's all just baloney, and I feel so bad that people got sucked into it," Clinton proclaimed.
Clinton then declined to say if she would endorse and campaign for Sanders if he were to win the Democratic presidential nomination.
"I'm not going to go there yet. We're still in a very vigorous primary season," she said. "I will say, however, that it's not only him, it's the culture around him. It's his leadership team. It's his prominent supporters. It's his online Bernie Bros and their relentless attacks on lots of his competitors, particularly the women. And I really hope people are paying attention to that because it should be worrisome that he has permitted this culture — not only permitted, [he] seems to really be very much supporting it."
Clinton, then turned the tables, and attacked Sanders' aggressive and personalized campaign tactics. "I don't think we want to go down that road again where you campaign by insult and attack and maybe you try to get some distance from it, but you either don't know what your campaign and supporters are doing or you're just giving them a wink and you want them to go after Kamala [Harris] or after Elizabeth [Warren] . I think that that's a pattern that people should take into account when they make their decisions."
She also used the opportunity to bring up gender politics in the 2020 presidential race.
"Look, you can run the best campaign, but you're going to have to be even better than your best campaign to overcome some of the unfairness that will be directed at you as a woman… whoever gets the nomination, you've got to deal with the structural challenges that the Republicans and their allies have put in your way," she said. "So, that means you've got to deal with voter suppression, because they'll steal votes or they'll prevent votes from happening."