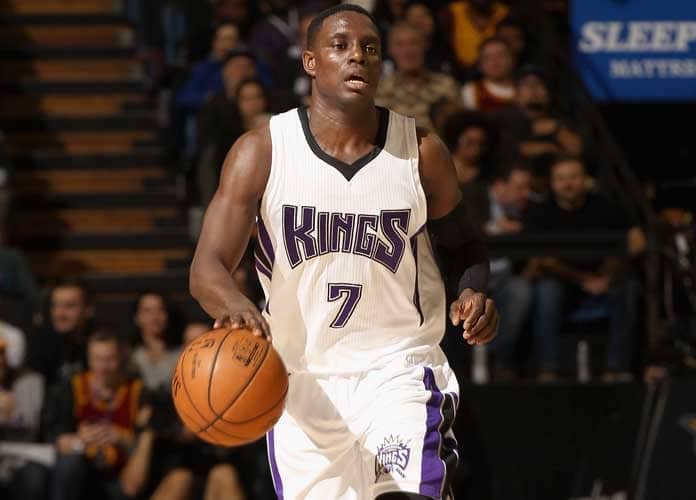 After rumors were circling since December of a possible return, league sources have confirmed that former NBA point guard Darren Collison will not return this season.
The 32-year-old's retirement announcement came out of nowhere last June and analysts were convinced Collison was going to return in February. The 10-year veteran has always been a productive point guard with career averages of 12.5 points, 2.7 rebounds and 5 assists per game. The last two seasons he's steadily improved his three point percentage shooting 43% and last year he started 76 games and also averaged a career-high six assists.
Collison joined The Undefeated for an interview with ESPN's Marc Spears last June to discuss his reasons for retiring. "While I still love basketball, I know there is something more important, which is my family and my faith. I am one of the Jehovah's Witnesses and my faith means everything to me. I receive so much joy from volunteering to help others and participate in a worldwide ministry. The joy I feel is unmatched," Collison said.
The Lakers were the leading candidates to acquire him but league sources say they will work on signing former Heat guard Dion Waiters. He was previously represented by Lakers president and general manager Rob Pelinka and Los Angeles is hoping their past relationship will help lure Waiters away from the Clippers who will also be targeting him.
Waiters was traded to the Grizzlies last Thursday in the deal that brought Andre Iguodala to Miami after the veteran sat out the first half of the season, but Waiters has since been waived meaning he is free to sign with any team he chooses.
SLIDESHOW: 50 GREAT SPORTS FIGURES WHO DIED IN 2019
The 28-year-old is a streak shooter with career averages of 13.2 points, 2.7 rebounds and 2.8 assists. This season has been a roller coaster ride for Waiters who was suspended three times including punishment for a situation where he took a Marijuana edible on the team plane which caused him to pass out. He will have to have a serious conversation with Lakers' management similar to the process the team had with Dwight Howard prior to signing him in the offseason, in order to determine if he will be a distraction or a asset, according to ESPN.