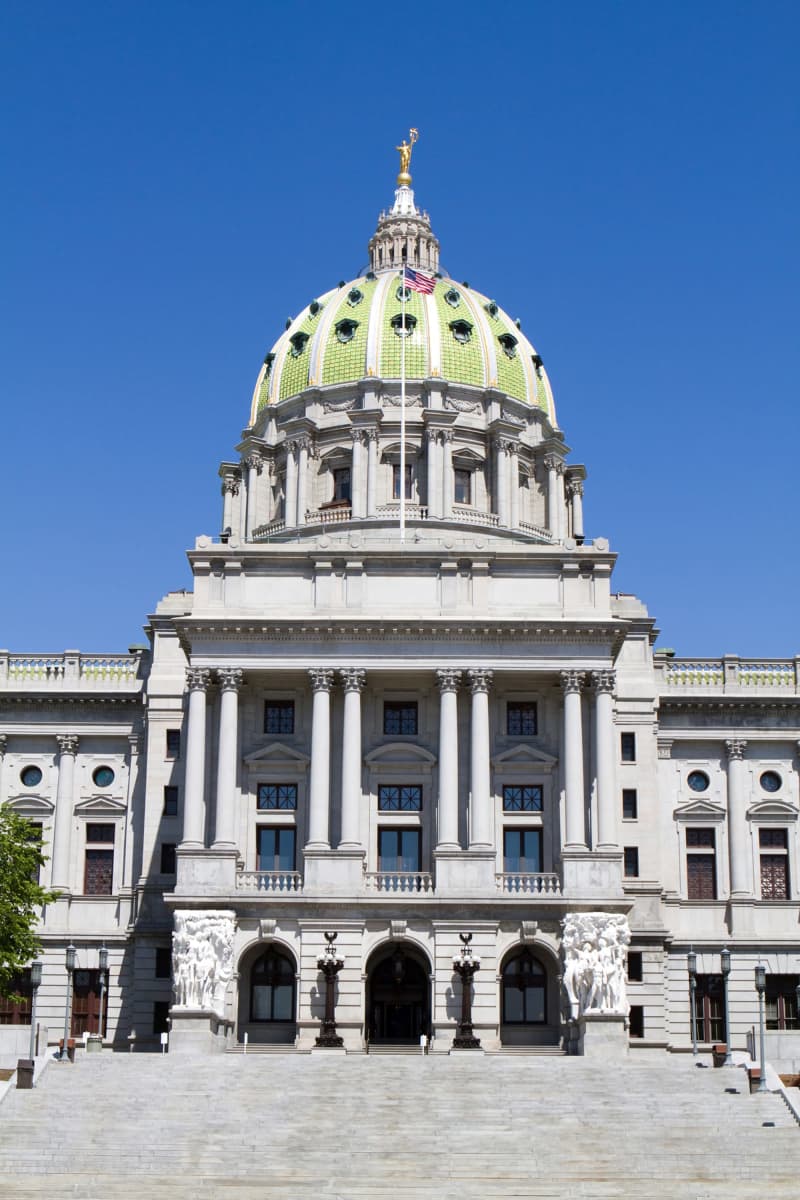 PHILADELPHIA — Democrats in Western Pennsylvania have endorsed a state House candidate who has blasted Obamacare, denounced "lazy no good idiots" who receive public benefits, and expressed support for President Donald Trump on Facebook.
The endorsement Sunday by the Allegheny County Democratic Committee generated backlash among progressives and a rebuke from an influential labor group, which said it was "appalled" by the development.
At issue is the Democratic primary in the 36th state House district in Pittsburgh. Two candidates — Heather Kass, a certified nursing assistant and local Democratic committee member, and Jessica Benham, an advocate for people with disabilities — are running for a seat being vacated by retiring state Rep. Harry Readshaw.
Last month, the Pittsburgh Current reported that Kass had made controversial remarks on social media.
"AS I HAVE SAID BEFORE I HATE OBAMACARE," she wrote in a December 2015 Facebook post about the cost of her health-care plan, according to screenshots captured by the Pittsburgh Current.
"THESE LAZY NO GOOD IDIOTS SUCKING THE SYSTEM DRY AND I STILL HAVE TO PAY FOR THEM," Kass wrote. "GET A FREAKING JOB … . (NOT APPLY TO ALL) IT IS PEOPLE WHO KNOW HOW TO WORK THE SYSTEM I AM SICK OF. PLUS GENERATION FAMILY ON WELFARE THAT IS PROBLEM …"
In a 2016 post, she lamented that "junkies get everything we should just make the drugs legal let them OD and less s — in the world…"
After the article was published, Kass said she regretted the post about President Barack Obama's health-care law, adding she had been frustrated because she had to pay $5,500 for a medical bill.
"I regret that I did that and pledge that if elected I will support the Democratic Party ideals, Labor, and will support the United States Constitution and the Commonwealth of Pennsylvania," she wrote on Facebook.
On Sunday, Kass won the Allegheny County committee's endorsement by a vote of 49-19, according to NPR affiliate WESA.
Only committee members who live in the district, which includes Pittsburgh's South Side and some neighboring towns, were eligible to vote on the endorsement. Readshaw favored Kass as his successor, while Pittsburgh Mayor Bill Peduto, a progressive, backed Benham.
On Monday, the Allegheny-Fayette Central Labor Council lashed out at the committee. The party also faced criticism among some progressives for its endorsement of a primary challenger to incumbent State Rep. Summer Lee, who in 2018 became the first black woman elected to the state House from Southwestern Pennsylvania.
"There is no room — in the labor movement or in the Democratic party — for someone who trashes the Affordable Care Act and pushes propaganda from right-wing think tanks that exist to attack unions, hurt workers, and help corporate interests," president Darrin Kelly wrote on Twitter.
"There is no room for someone who shows so much contempt for working families and people struggling to get by, and so little compassion for people suffering from addiction in the midst of a regional opioid epidemic that has affected so many of us in western Pennsylvania, including union workers," he said.
Local Democratic elected officials echoed that sentiment. "Anyone who is supporting or whipped votes for Heather Kass should be ashamed of themselves," state Sen. Lindsey Williams, an Allegheny County Democrat, wrote on Twitter.
Neither Kass nor the chair of the Allegheny County Democrats responded Monday to messages seeking comment.
The primary is April 28.
———
©2020 The Philadelphia Inquirer