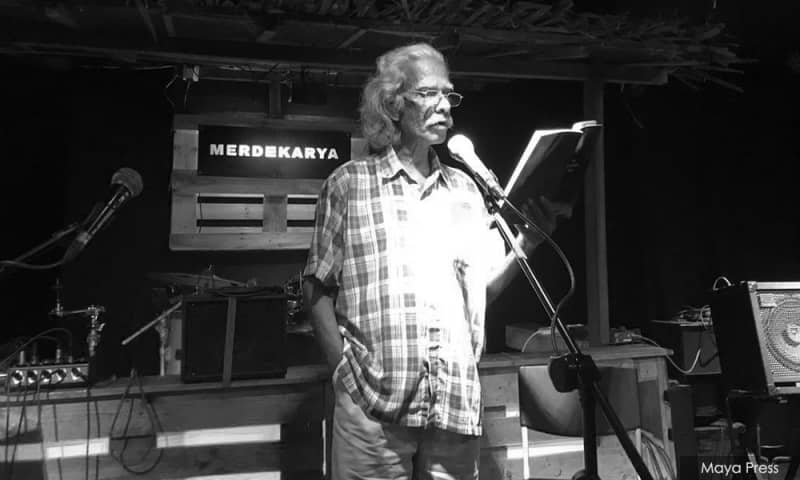 Tributes are pouring in for veteran writer KS Maniam who passed yesterday aged 78 at the Universiti Malaya Medical Centre.
Born as Subramaniam Krishnan in Bedong, Kedah in 1942, he succumbed to cancer of the bile duct.
His novels included The Return (1981), In A Far Country (1993) and Between Lives (2003). KS Maniam also wrote poetry, plays and short stories.
In mourning the loss, writer/publisher Amir Muhammad said: "An event for KS Maniam in conjunction with KL being the Unesco World Book Capital of 2020/1 would not be out of place.
"A literary giant has left us. Rest in Power, KS Maniam," wrote author Bernice Chauly.
Maniam, who also lectured in English literature at Universiti Malaya from 1980 to 1997, was among the most acclaimed of Malaysian writers who wrote in English, standing alongside Lloyd Fernando, Tan Twan Eng and Tash Aw.
He is survived by his wife, son, daughter and two grandchildren.
"Those who wish to pay their last respects can do so from Thursday till Friday morning at his home in 9, Jalan SS19/1G, Subang Jaya, Selangor.
"The cremation ceremony will be held at the MPPJ Kampung Tunku Crematorium, Petaling Jaya at 11am on Friday," announced academic Malachi Edwin Vethamani.
Malachi added: "He wrote because he loved writing. His work will testify to the wonderful writer he was."