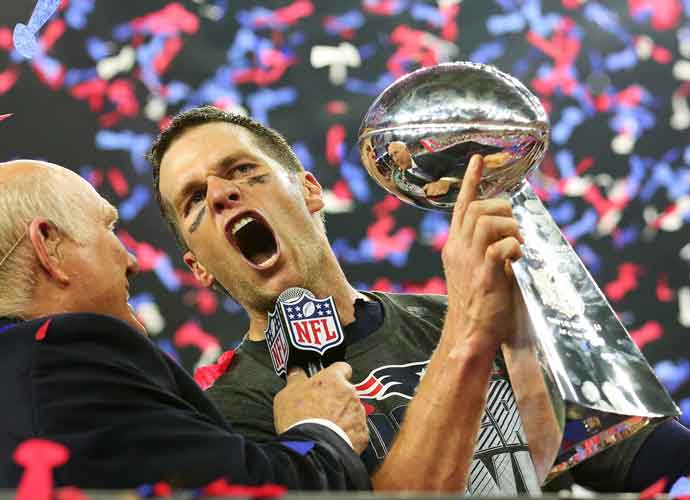 Sources close to Tom Brady told NBC Sport Boston's Tom E. Curran that the six-time Super Bowl champion "may try to set up meetings at one location instead of creating a circus."
NFL Free Agency begins March 18 and several teams including the Raiders, Chargers and Titans are expected to pursue Brady, according to league sources. Curran reported Wednesday morning that the Patriots will begin negotiations "in a couple of weeks."
SLIDESHOW: 50 GREAT SPORTS FIGURES WHO DIED IN 2019
If New England manages to sign Brady to an extension prior to free agency, the team will avoid a $13.5 million cap hit that kicks in if Brady becomes a free agent. If the two sides agree to an extension, the team only takes a $6.75 million cap hit over the next two years.
On FS1's Tuesday episode of The Herd, Colin Cowherd hinted at the Raiders and Patriots swapping quarterbacks
"Domino No. 2, if that happens, I think Belichick goes and gets Derek Carr," Cowherd said. "He's the best quarterback on the roster, he's 28 years old, 101 passer rating, 70 percent completion rate. He's very efficient. The knock on him is that he's not a 'put the franchise on my back' guy, but they've won multiple Super Bowls with Brady and the story two years ago said that the Patriots don't think Tom is capable of carrying a bad franchise."
In 16 starts with New England last season, the 42-year-old compiled 24 touchdowns, eight interceptions and 4,057 passing yards while completing 60.8% of his passes. Although the roster was lacking offensive talent, his quarterback rating was 88.0, the lowest since 2013. He also failed to make the Pro Bowl for the first time since 2008.
The Raiders are prepared to offer a two-year, $60 million deal to bring Brady to Las Vegas, according to NBC Sports, but it's hard to see Brady actually going anywhere. To leave an organization that's been synonymous with winning just doesn't make sense at this point in his career.