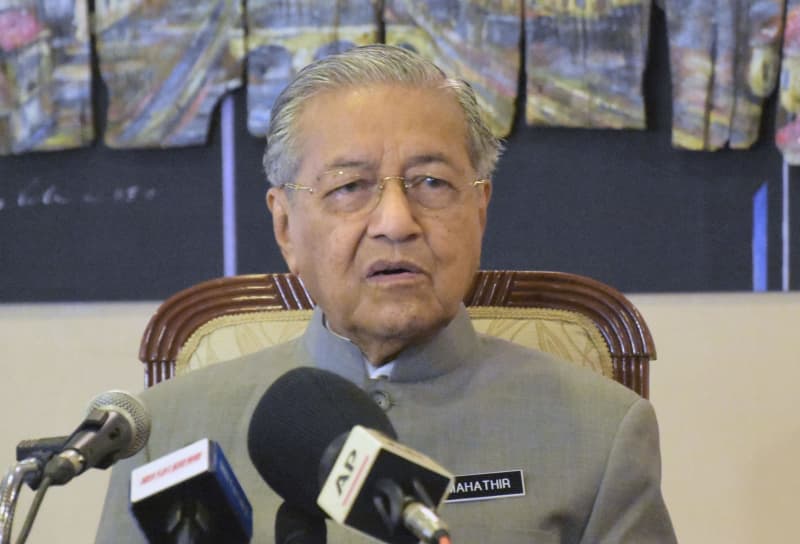 Malaysia on Friday unveiled a 10-year blueprint aimed at turning the country into a regional hub for next-generation vehicles that also includes producing its own green, high-technology car.
Prime Minister Mahathir Mohamad said in a speech to launch the National Automotive Policy 2020 that it will be focused on the latest trends in the industry such as energy-efficient vehicles, ride-sharing and the use of artificial intelligence.
The 10-year policy, which has been delayed for over a year, is currently light on details such as incentives for industry players.
But it does have lofty targets like creating over 320,000 new jobs and contributing 10 percent of gross domestic product in 10 years, up from the current 4 percent.
The policy is the fourth instalment of a plan that started in 2006.
Malaysia, the only country in Southeast Asia with an indigenous car industry, hopes the policy will help it catch up with Thailand, the region's biggest car producer with nearly twice the production of Malaysia.
The third plan launched in 2014 saw the government aiming to boost auto output in the country to 1.25 million vehicles by 2020 and auto exports to 250,000 cars by the same year.
However, according to figures from the Malaysian Automotive Association, which counts automakers as members, total production of both passenger and commercial vehicles in 2019 stood at only 571,632, less than half of the 2020 target. Meanwhile, exports have been negligible.
Analysts have attributed the problem of Malaysia's auto industry to the government's early policy of protecting its national car industry with high levies imposed on foreign makes.
But 37 years since Mahathir launched Proton, the first national car during his first turn as prime minister, he is enthusiastically supporting another Malaysia car, but added that it would be private sector-driven this time.
"We have already produced a prototype but not exhibited to the public," he told reporters after the launch. "Now the government is not going to invest so we are asking the private sector to come in and invest and produce cars that are not meant only for Malaysia but also for other countries."
The new Malaysia car project is undertaken by little-known engineering company called DreamEDGE Sdn. Bhd. with technical assistance from Japan's Daihatsu Motor Corp. The company told the media last August it was aiming to launch its high-tech car by 2021 but it was looking for funding from investors.