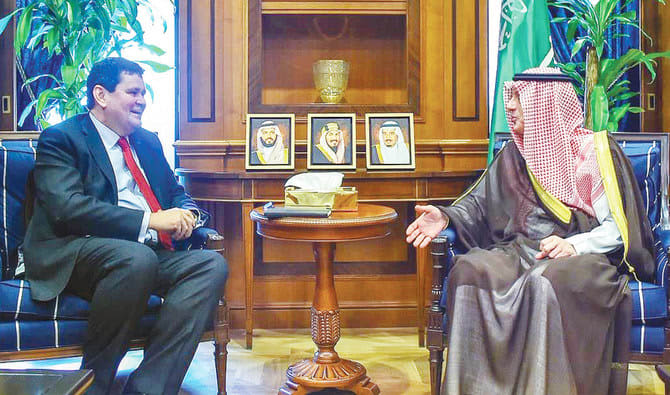 RIYADH: UK Ambassador to Saudi Arabia Neil Crompton on Monday called on Saudi Minister of State for Foreign Affairs Adel Al-Jubeir. During the meeting, they discussed bilateral issues. Al-Jubeir wished the UK envoy all the success in consolidating and enhancing relations between the two friendly countries.
The relationship between Saudi Arabia and the UK is built on an enduring partnership. The two countries are key strategic partners in Vision 2030, and both countries reaffirmed their commitment to building and developing trade and investment as well as achieving shared prosperity for the citizens of both kingdoms.
Copyright: Arab News © 2020 All rights reserved.Provided by SyndiGate Media Inc.