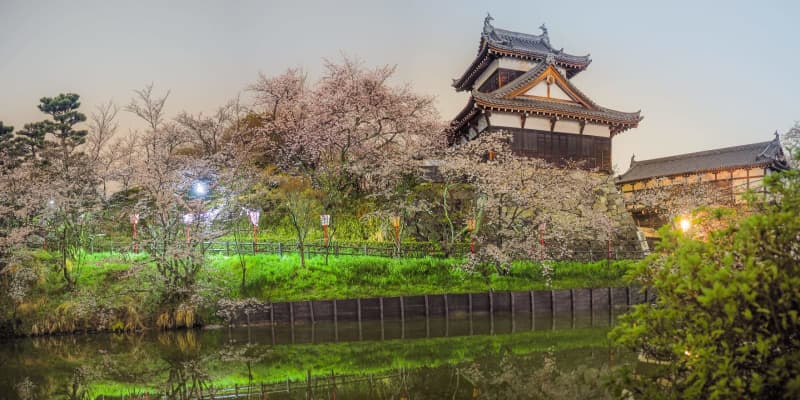 The 2020 Yamato Koriyama Castle Festival which was scheduled to take place between March 24 and April 07 has been canceled due to the coronavirusoutbreak.
Upon entering the castle grounds, there will be a signpost marking two paths. Most visitors will head up the hill—directly to the main building—but they're missing out. The longer path leads through the gardens via the Ote Gate, and it's worth taking your time.
Perfect harmony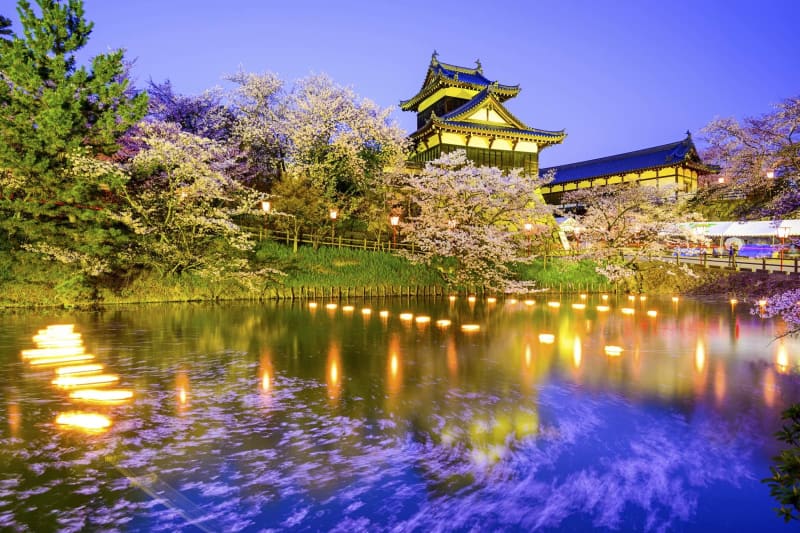 Once through the Ote Gate, there is a small but elegant garden. This spot is famous for an old building known as the Bishamon Kuruwa. It is so perfectly aligned with the neighboring greenery that it is hard to believe it wasn't built just for photos.
Long ago, it was built as a place to enjoy the tea ceremony slowly. The result was perfect harmony with the surrounding area. Similarly, the photogenic stupa is just a bit further up the path. Tsutsui Junkei, the feudal lord who united the area, was laid to rest here.
The castle legend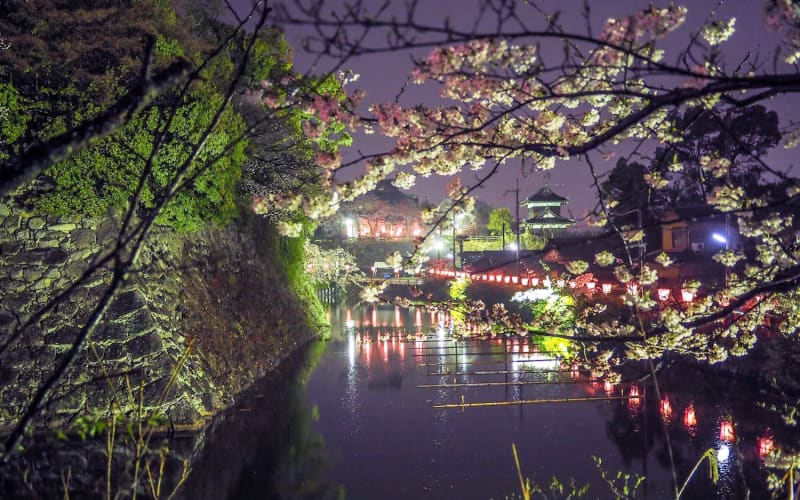 After enjoying the sights in the surrounding grounds, walk around the upper-most area of the walls. It's a legend that—during the building of the castle—the castle lord used every piece of stone he could get his hands on to fortify it. These stones included rocks from local temples, unfinished Buddhist art, and even a Jizo statue.
Because they are associated with the protection of children and the souls of the damned, Jizo statues are handled carefully. Unfortunately, the Jizo statue at Koriyama was not so lucky. It was forced into a hole in the wall upside down, presumably, in an attempt to disguise its true nature.
Remarkably, this upper wall is one of the few things to survive the original castle's destruction. It seems that the Jizo's powers of protection may have manifested themselves after all.
Koriyama Castle Festival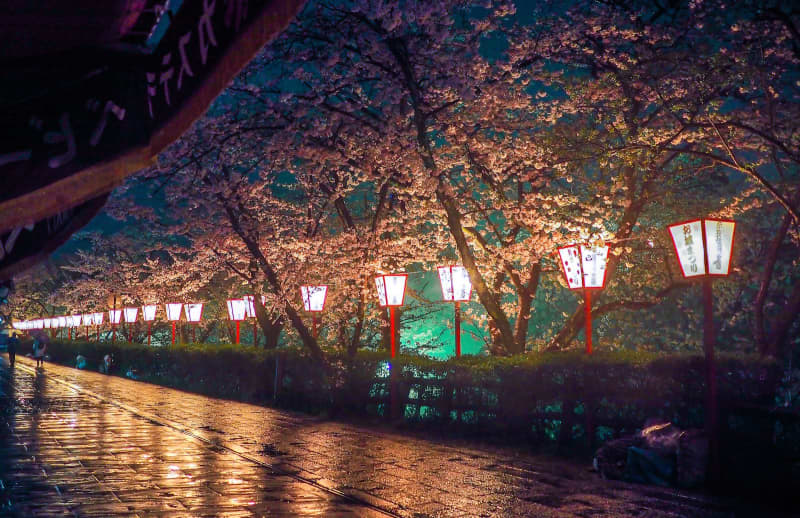 The locals hold a festival every year to ward off the bad mojo because that's what happens when you build a castle out of sacred stones. The Yamato Koriyama Castle Festival involves the locals dressing in period costumes and a goldfish fair at the nearby Yanagisawa shrine. The art of goldfish husbandry has a long history traced back to samurai. It is a big part of the town's identity.
Because it is slightly off the beaten track, it is easy to overlook Koriyama Castle. As an area with real history and plenty of things to uncover, it's unfortunate. However, for visitors looking to discover a little more about the feudal period in Japan, such as the priorities of those in power, it is a location worth exploring.